Why do we celebrate World Science Day? Understanding significance and importance
World Science Day for Peace and Development, observed on November 10, bridges the gap between science and the public, emphasizing the role of science in sustainable development. Established by UNESCO in 2001, it promotes global collaboration, fostering trust in scientific approaches for societal progress. The 2023 theme, "Building Trust in Science," highlights the need for faith in evidence-based solutions.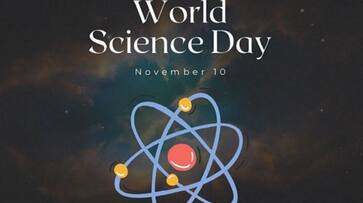 World Science Day for Peace and Development, commemorated annually on November 10, is dedicated to acknowledging the significant role of science within society. The day emphasizes the importance of public involvement in discussions surrounding the impact of novel scientific discoveries. Its core mission is to bridge the gap between scientific knowledge and the general public, crucial for fostering sustainable development and peaceful coexistence.
The foundation of World Science Day dates back to the positive outcomes of the 1999 World Science Conference in Budapest, Hungary. In 2001, UNESCO officially established this day, solidifying the organization's commitment to the goals outlined in the Declaration on Science and the Uses of Scientific Knowledge. Since its inception, this global celebration has proven to be pivotal, serving as a catalyst for grants, programs, and research endeavours worldwide.

World Science Day 2023: CV Raman to APJ Abdul Kalam - 20 Indian scientists who reshaped global innovation
World Science Day not only serves a financial role but also stimulates collaboration among scientists, particularly in conflict-ridden areas. The day's support from UNESCO has birthed influential organizations such as the Israel-Palestine Science Organization (IPSO), highlighting its significant impact on global cooperation. At its core, the celebration underscores the indispensable role of science and scientists in advancing sustainable development.

Fascinating! Skull found in China reveals advanced brain surgery performed 2,700 years ago
Relevance of Science in our daily lives
This day also serves as a platform to enhance public understanding of science's relevance in everyday life. By encouraging discussions on significant global challenges, it aims to engage the public in understanding the scientific approach to various issues. Its objective is to create awareness, facilitating dialogue and understanding of the significance of science in everyday life.
The theme for 2023, "Building Trust in Science," underscores the critical necessity for society to trust scientific approaches for a collective future. Trust in science is instrumental in driving evidence-based solutions for intricate global issues, influencing scientific engagement, policy formulation, and decision-making processes. This theme underscores the importance of scientific integrity in our collective quest for a world of peace and prosperity.
Last Updated Nov 10, 2023, 1:02 PM IST