Celebrating Angel Investment: The Creation of the world's largest platform for Active and Aspiring Investors
Angel investing is a pivotal force in the world of startups and entrepreneurship. Experienced investors who have successfully navigated the landscape of early-stage investments play a crucial role in nurturing innovation and fostering economic growth.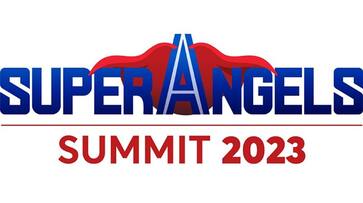 Celebrating the spirit of angel investment, SuperAngels Summit is poised to launch a game-changing international conference. Scheduled for December 15-16, this landmark event will take place at the prestigious Abu Dhabi National Exhibition Centre (ADNEC). With the aim to celebrate the spirit of Angel Investment SuperAngels Summit is expected to witness a footfall of over 2,000 attendees, from 20+ Countries, who will include 80+ Global Speakers, 1000+ Global Investors, 400+ pre-vetted Startups, 300+ Ecosystem Enablers & Communities, 300+ CXOs & Global Government Officials, and 55 Million+ Funding Opportunities.
 
The Significance of Angel Investing

Angel investors are typically high-net-worth individuals who provide capital to startups in exchange for ownership equity. They fill a vital funding gap for early-stage companies, helping them transform ideas into viable businesses. Angel investors not only provide financial support but also offer valuable mentorship, connections, and expertise to guide entrepreneurs through the challenging initial stages of their ventures.

The Summit as a Celebration
"Networking is of paramount importance, especially for investors on a global scale, as it facilitates the creation of a robust ecosystem that can yield numerous benefits," says Ravi K Ranjan, Founder of SuperAngels Summit. An experienced startup expert and entrepreneur, Ravi K. Ranjan has participated in more than 2000 startup events worldwide. He discovered a startling disparity in worldwide investment education throughout this journey. About 40,000 angel investors are thought to be present in Asia, compared to a startling 1.7 million in the US.
The SuperAngels Summit is supported by The Department of Culture and Tourism Abu Dhabi, the Abu Dhabi Convention and Exhibition Bureau, The Private Office of Sheikh Saeed Bin Ahmed Al Matkoum, and Emirates Angels all supported the groundbreaking SuperAngels Summit as a result. Super Angel Investors from all over the world will converge at ADNEC, Abu Dhabi, on December 15–16, 2023, for this international conference. Ravi is also one of the key curators and Business Advisors of Shark tank India. He is also the representative of the Royal Family of Dubai.  
Why 80% Angel Investor Attendance Matters? 

The presence of a significant majority of angel investors at such a summit is a testament to the growing influence of angel investing in the startup ecosystem. It highlights the strength of the investor community and their commitment to fostering innovation and entrepreneurship. It also signifies a collective desire to continue learning and evolving in a rapidly changing investment landscape.

A summit where 80% of the attendees are angel investors is a celebration of excellence in the field of early-stage investing. It's an opportunity for experienced investors to reflect on their journeys, share wisdom, and inspire others. Such gatherings not only recognize past successes but also lay the foundation for future growth, innovation, and collaboration within the startup ecosystem. Angel investing isn't just about money; it's about mentorship, guidance, and creating a brighter future for emerging entrepreneurs and industries

Key Highlights of the Summit are Expert Panels, the summit typically features expert panels with experienced investors discussing various aspects of angel investing. Topics may include investment strategies, due diligence, portfolio management, and the evolving startup landscape.

Celebrating success is a central theme. Seasoned investors share their most notable success stories, shedding light on the startups they backed and how these ventures have flourished. Networking Opportunities where angel investors thrive on connections. The summit provides ample opportunities for networking, allowing investors to meet like-minded individuals, potential collaborators, and startups seeking funding.

Pitch Sessions like none other these summits include pitch sessions where early-stage entrepreneurs present their business ideas to angel investors. This allows investors to spot promising opportunities and potentially make new investments.
A summit dedicated to angel investors is more than just a business gathering; it's a celebration of their collective achievements. These investors have not only contributed to the success of numerous startups but have also played a pivotal role in shaping industries, creating jobs, and driving innovation. 

If you are an enthusiast who reciprocates the idea of a bigger picture, this summit serves as a platform for you to reflect on motivational journeys, share experiences, and inspire the next generation of angel investors.
 
Register Now- https://superangelssummit.com/registration/

Disclaimer: This is a featured content
Last Updated Nov 18, 2023, 10:25 PM IST