Bengaluru: Plumber working in illegal under-construction building suffers 80% burns after coming close to power line
Satish, the victim, was working in a building which was being constructed near a high-tension wire. Officials said that the structure was illegal and that orders have been given to stop the construction immediately.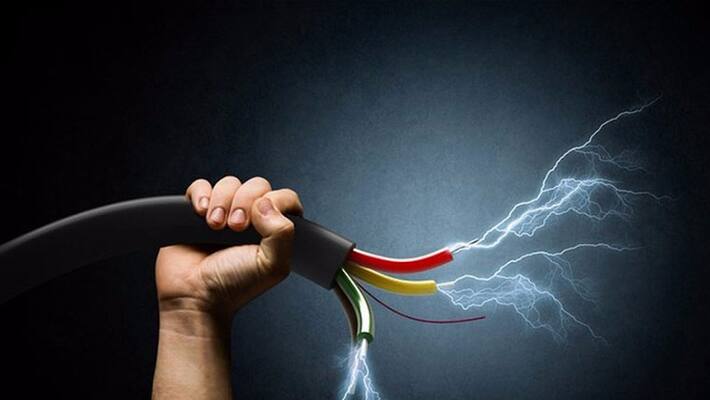 Bengaluru: Satish (26), a plumber, is the latest to fall victim to a long line of electrocution cases happening in the city this year. The plumber's case is the fourth such to be reported in just a month.
Satish was working at an under-construction building at Manjunath Nagar near West of Chord Road. The incident occurred at around 6:30 pm on Monday when Satish was shifting some material on the first floor of the building. While working, he came close to a HT (high-tension) power line near the site and was electrocuted. He suffered from 80% burns and is currently admitted in the burns ward of Victoria Hospital.
According to Bruhath Bengaluru Mahanagara Palike (BBMP), the building does not have any sanction from the civic body and is an unauthorised construction. G Krishna Murthy, local councillor, said that he had updated both the BBMP and the Karnataka Power Transmission Corporation Ltd. (KPTCL) about the illegal construction, but that no other action apart from a notice being issued was undertaken.
Mayor Gangambike Mallikarjun said that no construction is allowed to happen under any high-tension wire in the city. She told The Hindu that though the BBMP and the KPTCL were aware of the illegal construction, they failed to take any other action apart from issuing notices. The mayor also stated that procedural delays are being blamed in carrying out the demolition of the structure.
Gangambike Mallikarjun said that over 7000 buildings in the city which are close to HT wires have been identified and that officials have been asked to immediately stop all construction activities under HT lines and that notices have also been sent to buildings that have sprung up under such HT lines. She also assured that she would write to the Urban Development Department and the KPTCL and BBMP commissioner, urging them to ensure that buildings close to HT wires would be demolished to prevent more untoward incidents such as these.
Gangambike also added that since it is a matter of public safety, action needs to be taken immediately. Senior BBMP and KPTCL officials have been directed to file a complaint against the building owner.
Last Updated May 29, 2019, 3:30 PM IST