Bengaluru institute to decide if Abhinandan Varthaman can fly again
Abhinandan Varthaman will have to undergo a medical test at the Institute of Aerospace Medicine situated on HAL Old Airport Road in Bengaluru to get the fitness certificate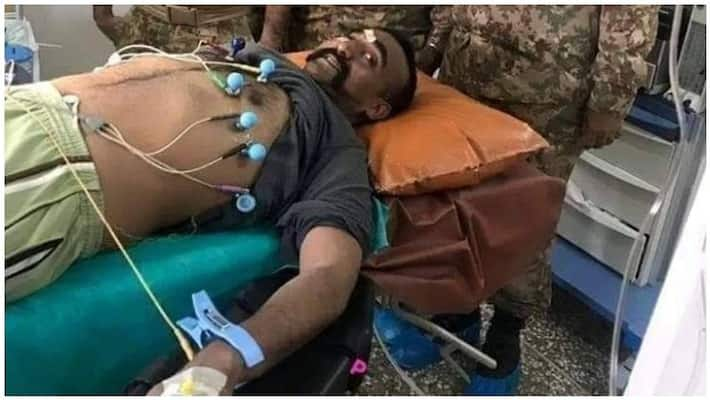 Bengaluru: India's hero Wing Commander Abhinandan Varthaman is back. But, he will have to complete some formalities before flying again. The decision if he is fit to fly will be taken by an institute in Bengaluru.
Abhinandan will have to undergo a medical inspection at the Institute of Aerospace Medicine (IAM) situated on the HAL Old Airport Road in Bengaluru. It is compulsory to get the pilots, who have met with an accident, medically tested according the rules of the Indian Air Force (IAF).
An officer of the institute told Suvarna News, "When a pilot jumps off the flight there is 16% to 17% additional weight on the backbone. It takes some time for the person to be fit again. Once the pain subsides the officer has to undergo medical test and can fly the helicopter or the commercial plane after getting the certificate of fitness."
However, he also added that the officer concerned is allowed to fly only after he/she is completely recovered from the injury, pain.
IAM looks after activities including aeromedical evaluation and indoctrination of military and civil in aircraft design, promotion of flight safety, human factor analysis of aircraft accidents and aeromedical research.
With the advent of jet flights, the need to impart training in aviation medicine was realised and School of Aviation Medicine (SAM) was established in Bengaluru on May 29, 1957. It was renamed as the Institute of Aviation Medicine (IAM) in 1968.
IAM also provided medical help to the Indo-Soviet manned space flight programme from 1982. With its increased involvement in the space medicine sector it was renamed again as Institute of Aerospace Medicine (IAM) in 1989.
Currently, it is the nodal agency in the country to provide solutions in the field of aerospace medicine. It is also recognised by the US and Russian space agencies.
 
Last Updated Mar 4, 2019, 12:11 PM IST