What was Gandhi's vision for Swachh Bharat and practical tips to save environment
Explore Gandhi's vision for Swachh Bharat and practical tips for an eco-friendly lifestyle on Gandhi Jayanti. Embrace minimalism and respect for nature to save the environment. - Shubhani Ghai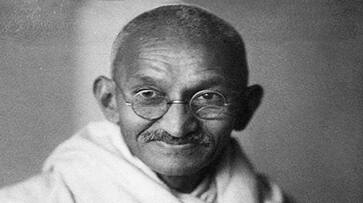 Mahatma Gandhi was the leader of India's independence struggle. He not only promoted principles like non-violence, but also emphasized an environment friendly and hygienic living practices. Modern day "Swachh Bharat Abhiyan" is inspired by his idea of minimalism, respecting and living in harmony with nature. On this Gandhi Jayanti let's dive into what was Gandhi's vision for Swachh Bharat as well as practical tips for us to save the environment.
Gandhi's vision of Swachh Bharat
Gandhi believed in living a "simple" life. He advocated that a simple and self-sufficient lifestyle, with minimal material consumption can help us reduce waste.
Gandhi also believed that cleanliness and hygiene should be an individual responsibility. If everyone takes personal hygiene seriously, community will automatically become clean.
In addition to having responsibility on personal and community level, Gandhiji also advocated to live in harmony with nature. He had deep respect for the nature.
Gandhi believed that purchasing local products can reduce the environmental impact of long-distance transportation.
Here are practical tips to save environment inspired by Gandhi's vision:
Reduce, Reuse and Recycle: Reduce your carbon emission and waste by reusing materials such as plastic containers. Also, give away recyclable material to remake it rather than throwing it away.
Eco-Friendly Transportation: Walk, cycle and carpool whenever possible. It will not only reduce pollution but also conserve fuel for coming generations
Water and Electricity conservation: Fix the pipe leaks and turn off those lights when not in use.
Water Harvesting: Build tanks for rain water harvesting near your home. Also, don't make concreate floors everywhere around your home. The rain water needs space to seep into the soil to become ground water.
Support Local Products: One of Gandhi ji's belief was to buy from local producer of items, to reduce the resources and money spent on transportation of these goods.
Community Engagement: Consider getting yourself involved in NGOs or at least help NGOs that does practical work to save environment. Participate in community cleaning campaigns or start one by yourself.
ALSO READ: World Vegetarian Day 2023: What is vegan diet? 7 ways to 'Go vegan' NOW
Last Updated Oct 2, 2023, 7:00 AM IST