Vijayadashmi 2023: Why do people distribute 'Sona' or 'Apta' leaves on Dussehra? Read
On Dussehra and Vijayadasami, people in the north and west of India hand out Apta, or Apati, tree leaves. Apta tree leaves serve as a metaphor for sona or gold in this custom.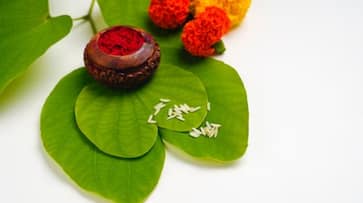 Vijayadashmi or Dussehra is a major festival in India that is celebrated every year at the end of Navaratri. Vijayadashmi is a compound of two words, 'vijaya' meaning victory and 'dashmi' meaning tenth, connoting the festival on the tenth day celebrating the victory of good over evil. This festival's celebration has its roots in the epic Ramayana. It is the day Lord Rama kills Ravana, the demon king after he kidnaps Sita Maiyya.
In Maharashtra, people distribute Apta leaves which is also known as bidi leaf tree on Dussehra. They exchange the leaves throughout the celebration, referring to them as "sona," which signifies gold. Other names for it include sonpatta and gold leaves. The heart-shaped leaf's scientific name is Bauhinia racemosa.
The custom is based on an old tale that over time developed into an accepted practice. According to the legend, Maratha soldiers would return from battle with gold and other types of wealth. They would present the war's treasure to idols of the gods and give them to their loved ones. People started exchanging apta leaves as a reminder of the custom as gold is so expensive. The gold that the warriors distributed came to be symbolised by apta leaves.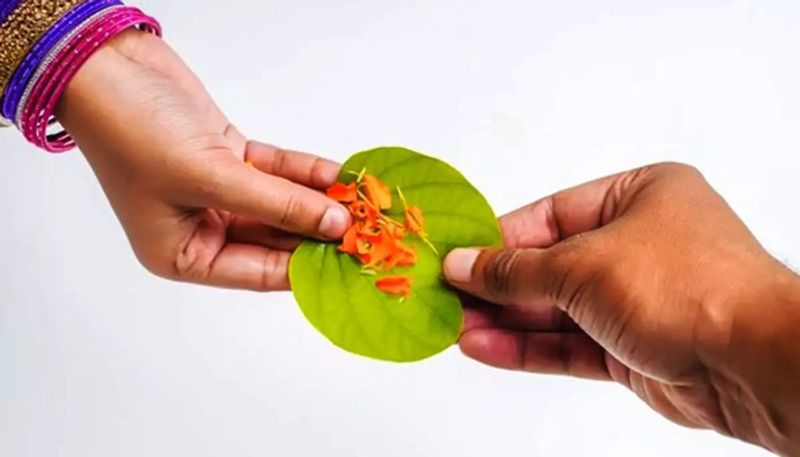 Another story tells of a man by the name of Kautsya who lived in Ayodhya and was guided by a guru by the name of Varatantu. Although his teacher declined to accept Guru Dakshina he still wanted to give him something. He went after Lord Rama, who ruled over Ayodhya, seeking advice. Kautsay was instructed to wait by Rama under an apta tree. Three days later, the tree leaves turned golden and covered him in a shower of gold. Lord Kubera, the god of wealth, performed the miracle after observing the man's dedication.
A plate full of apta leaves is set in front of the diety during Dussehra. Then, under the name "sona," people exchange the leaves among themselves. 
 
Last Updated Oct 24, 2023, 1:18 PM IST