There's never enough space... and 5 other thoughts you have during a bus ride
A bus ride is one of the most uncomfortable journeys one has to take.
In an effort to cope with the traumatic situation, one has many thoughts and distractions.
The most common one is telling yourself that you will never put yourself through this again.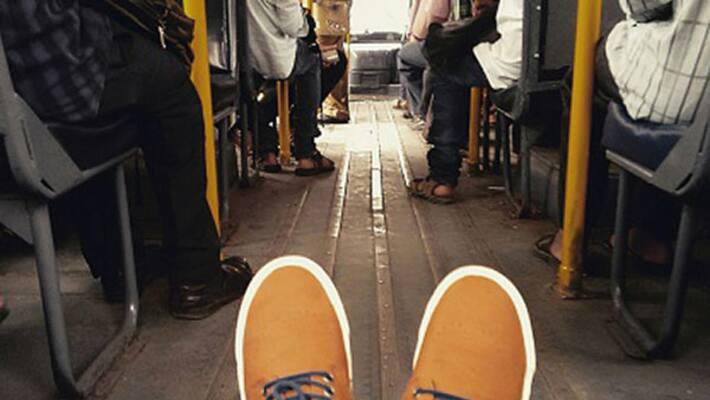 Bus rides have the capacity to drive anyone crazy. The insane crowd, elbows everywhere, slow moving wheels and the innumerable sudden jerks end up making it a ride of one's life, albeit the worst ride of one's life.
Whenever someone is stranded in a bus, there a million emotions that fill up one's gut. They mostly fall in the category of anger, frustration, sadness and more sadness. However, one tends to develop a layer of thick skin and distract themselves with all kinds of thoughts in order to get through the ride. Here's us acknowledging the thoughts that never get spoken.
Why is this person peeping into my phone?
In some cases, passengers even tell you how to play a certain game the right way.
Where does this person work?
It's a treat to think of yourself as Sherlock Holmes.
Why do people carry so many bags into a crowded bus?
Should the space in a bus cater to a bag or a human being? This is a legit thought and question.
Why do I put myself through this?
Those people in the cars look so comfortable. SMH.
The next time I will definitely NOT get into a crowded bus.
But buses in India are unfortunately always crowded.
Last Updated Mar 31, 2018, 7:06 PM IST