Karnataka rice farmers applaud CM Siddaramaiah's 7-hour power supply initiative; check details
Karnataka's farmers have reason to celebrate as Chief Minister Siddaramaiah has ushered in a much-needed transformation in electricity supply to their pump sets. In response to the persistent water scarcity and mounting grievances from the farming community regarding inadequate power provision, the government has made a decision. They are now committed to furnishing three-phase electricity for a substantial 7 hours every day, marking a significant extension from the previous 5-hour allocation.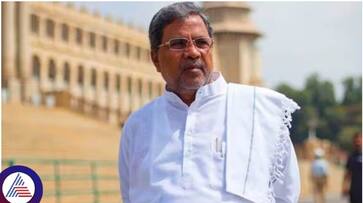 Steps are being taken to provide power supply to IP sets from solar power source ( Solarisation of EIP Feeders) during next year. The tender process is in progress and by next year, this will facilitate to provide electricity to farmers during the daytime.
This pivotal policy shift follows a comprehensive review meeting with the state's Energy Department and their determination to enhance support for farmers, particularly those engaged in rice cultivation. 
PM Modi joins Karnataka BJP leaders in criticizing Siddaramaiah's tenure as CM; check details
Moreover, in a bid to further bolster educational infrastructure, the government has resolved to alleviate the pending balance of Rs 389.66 crore in electricity expenses accrued by government primary schools and junior colleges. This move aligns with the promise made on Kannada Rajyotsava day, November 1st, where it was announced that these educational institutions would receive invaluable free electricity support.
Amidst these progressive changes, Chief Minister Siddaramaiah has not shied away from addressing broader political concerns. In response to recent remarks by Prime Minister Narendra Modi, he has expressed his reservations, urging the Prime Minister to exercise caution in his statements. This critique occurs in the context of ongoing political exchanges between the Karnataka Congress and the central government.
Last Updated Nov 6, 2023, 4:30 PM IST