Karnataka govt explores mobile app solution for taxi and auto rickshaw drivers
Karnataka Transport Minister Ramalingareddy announces plans for a mobile app to assist auto-rickshaws and taxi drivers. The app's development is in progress, and discussions about a dedicated board for drivers' welfare are underway. The minister also explores funding alternatives for driver welfare schemes. Transport worker unions call for a nationwide social security scheme.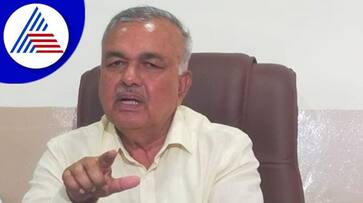 The Karnataka Transport Minister, Ramalingareddy, announced that the state's transport department is actively working on developing a mobile app to assist auto-rickshaws and taxi drivers. Speaking at the state-level convention of the All India Road Transport Workers' Union, held at the Gundurao Sports Complex in the city, the minister acknowledged the longstanding demand for a government-backed app to enhance the convenience of drivers.
The app's development is already underway, and the government is committed to its eventual release, even if there are delays in the process. Additionally, the minister revealed intentions to discuss with the Chief Minister the possibility of establishing a dedicated board to cater to the welfare of various drivers, including those operating taxis, autos, lorries, and tempos. Such a board would grant drivers access to the same benefits that construction workers currently enjoy. Further details and guidelines on this front are expected to be finalized in due course.

Bengaluru: Karnataka govt to launch app-based taxi services amid concerns over private apps
Minister Ramalingareddy expressed his desire to explore alternative methods for funding the welfare schemes designed for transport workers, rather than imposing additional taxes on drivers. He proposed that government subsidies, earmarked for the acquisition of electric buses, be directed towards state-owned transport corporations rather than private bus manufacturers. The minister plans to raise this issue with the Central Transport Department.
However, the union representing transport workers in the state expressed concerns about the lack of provisions for various essentials, such as provident funds, employee state insurance, loan facilities, insurance coverage, pensions, and children's education, for unorganized transport workers. This situation affects not only the drivers themselves but also their families, totalling around 1 crore people across the state. The union called upon both the central and state governments to establish a nationwide social security scheme specifically tailored to the needs of transport workers.
Last Updated Oct 30, 2023, 11:50 AM IST