BMTC to enhance Dasara travel with 300 extra buses across Karnataka
Bengaluru Metropolitan Transport Corporation (BMTC) is set to launch a special bus service for Dasara, deploying 300 buses to support KSRTC. These buses will connect Majestic Bus Stand with various districts, providing convenient travel during the festive season. All BMTC buses will be equipped with FASTag technology for enhanced travel efficiency.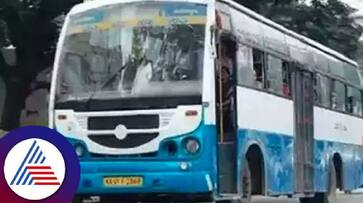 The Bengaluru Metropolitan Transport Corporation (BMTC) is set to launch an extensive bus service covering various districts across the state for the benefit of commuters travelling to their hometowns during Dasara. 
As a part of the Transport Department's endeavours to facilitate a smooth and convenient travel experience during the festive season, BMTC will provide substantial support to the KSRTC by deploying a total of 300 buses that will run for three days in coordination with KSRTC buses from the 21st to the 23rd of the month.

Mysuru Dasara 2023: KSRTC to operate additional 2000 buses for passengers
It's important to note that KSRTC has already introduced an extra 2,000 buses to accommodate the expected surge in passengers during the Dussehra festival. BMTC's bus services will connect the Majestic Bus Stand with numerous destinations, including Tumkur, Chitradurga, Davangere, Mangaluru, and Shimoga. Furthermore, BMTC operations will also be available from the satellite bus station towards the Mysuru side.
To expedite travel and streamline the process, BMTC has chosen to exclusively deploy buses equipped with FASTag technology across the state. This move is expected to enhance travel efficiency for passengers during the festive season.
Last Updated Oct 20, 2023, 11:50 AM IST