Mysuru Dasara 2023: KSRTC to operate additional 2000 buses for passengers
To accommodate the surge of travelers during the Mysuru Dussehra festival, Karnataka's KSRTC will deploy 2,000 additional buses, connecting Bengaluru to Mysore and beyond. This iconic festival draws global crowds for its grand processions and cultural events, with the transport authorities gearing up to meet the demand.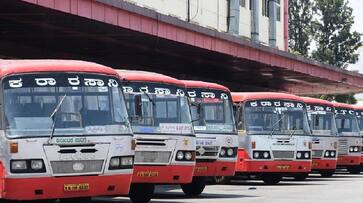 As the grand Mysuru Dussehra festival approaches, a welcome announcement comes for travellers. From the 20th to the 26th of this month, an extra 2,000 buses will be in action, connecting Bengaluru to towns within Karnataka, including the city of Mysore. Plus, cities beyond the state borders will also get some special bus services during this festive period, spanning from the 24th to the 29th.
Mysuru Dasara, one of India's most iconic festivals, is celebrated with unparalleled grandeur and draws visitors from all over the world. People flock to Mysuru to witness the city's breathtaking processions and cultural performances, and the world-famous Mysore Palace is illuminated in all its glory. With such a global appeal, the festival sees a surge in travellers, and this year, the transportation authorities are gearing up to meet this demand.

Mysuru Dasara 2023: Golden Throne to be assembled in Mysuru Palace today
To ease the pressure on passengers during Dussehra, 2,000 additional buses will be rolling out from KSRTC. These buses will operate from key locations in Bangalore, such as the Kempegowda Bus Stand, Mysore Road Bus Stand, and Shantinagar BMTC Bus Stand. Special buses will also be scheduled to ferry passengers to and from other states. 
Of the extra buses, 600 will be allotted to those heading to Mysuru for the Dussehra festivities. Among them, 250 buses will provide a direct connection from Bengaluru's Mysore Road Bus Station to Mysore. The remaining 350 buses will link passengers to sightseeing spots, religious places, and tourist attractions around Mysuru, as well as its taluks and districts. Additionally, a direct transportation service will be available from Kempegowda International Airport in Bengaluru to Mysuru through the convenient fly bus service.
Last Updated Oct 14, 2023, 10:41 AM IST