Bengaluru: Here's how you can book auto through Metro Mitra app at Jayanagar metro
The Metro Mitra app service, offering access to auto-rickshaws for metro commuters, has launched in Bengaluru. Passengers can scan a QR code, choose their alighting point, and book a ride, simplifying their metro journeys.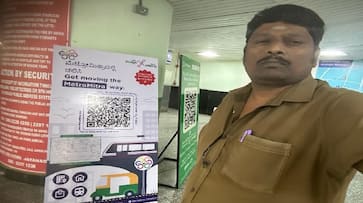 The long-awaited Metro Mitra app service has finally launched in Bengaluru. Starting from Wednesday, commuters at Jayanagar metro station can access auto-rickshaws for the final leg of their journey, a first for Bengaluru. The Metro Mitra service was inaugurated earlier this month but became available to passengers this week.
To utilize the Metro Mitra Auto Service, passengers need to follow these steps:

1. Scan the QR code located at the charging station stand.
2. Once scanned, a website will open, allowing users to select the nearest landing landmark from the menu.
3. Enter your mobile number and click to auto book.
4. Confirm the ride by generating an OTP with your assigned driver near the auto.

Bengaluru auto drivers' union set to launch MetroMitra for smoother rides from Metro stations
Passengers have the option to select from a range of landmarks around the metro station as their alighting point. A list of these landmarks is provided in both English and Kannada. Alternatively, if passengers are uncertain about these landmarks, they can choose a specific block in Jayanagar.
This service aims to simplify commuting for metro passengers by providing convenient access to auto-rickshaws at metro stations.
Last Updated Sep 28, 2023, 4:27 PM IST