TMC leader Abhishek Banerjee slams Union Home Minister Amit Shah in his tweet
TMC leader Abhishek Banerjee on Monday (October 19) slammed Union Home Minister Amit Shah over his remark that "bomb-making factories are present across West Bengal." Terming Shah's remark as "disgusting poll propaganda", Banerjee tweeted, "Ironic that Mr @AmitShah has found data on bomb factories but when it comes to data on migrants, his @BJP4India govt is clueless!"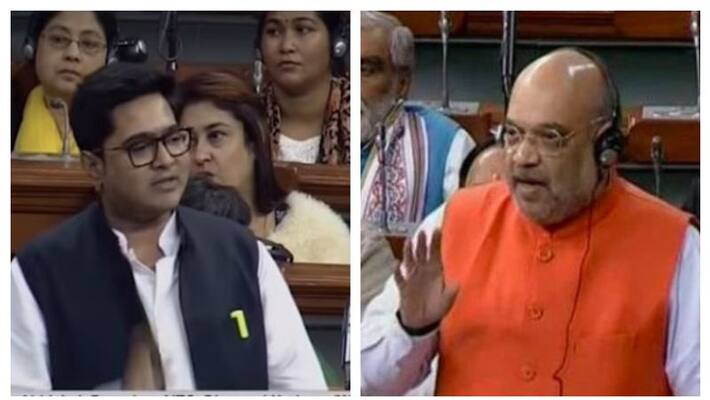 TMC leader Abhishek Banerjee on Monday (October 19) slammed Union Home Minister Amit Shah over his remark that "bomb-making factories are present across West Bengal" and said the BJP government at the Centre has data on such units but is clueless on statistics on migrant labourers.
Abhishek Banerjee tweeted, "Ironic that Mr @AmitShah has found data on bomb factories, but when it comes to data on migrants, his @BJP4India govt is clueless! How dare you threaten the people of Bengal with President's Rule to disturb our social harmony. Disgusting poll propaganda! #BengalRejectsTanaShah."
Banerjee's reaction came after Amit Shah had said that the law and order situation in West Bengal is bad. 
Amit Shah said, "As far as the Indian government is concern on taking decision to impose President's rule, we have to look it through the Indian Constitution and after going through the report of the Governor."
Also read: West Bengal: Garment shop offers special discount for COVID warriors during Durga puja
The Union Home Minister claimed that bomb-making factories are functioning in every district of West Bengal.
Amit Shah's comment drew sharp reactions from the TMC, which asked him to direct his attention to Gujarat and Uttar Pradesh, where the rule of law has "ceased to exist".
 
Last Updated Oct 20, 2020, 11:54 AM IST