Police OC stands by sub-inspector and his family during 45-day battle with COVID-19
A police officer-in-charge (OC) stood beside his neighbour SI when he was infected with COVID-19. The family of the OC helped the COVID victims by taking care of them and providing them food. After getting cured, the SI wholeheartedly thanked the whole family of the OC.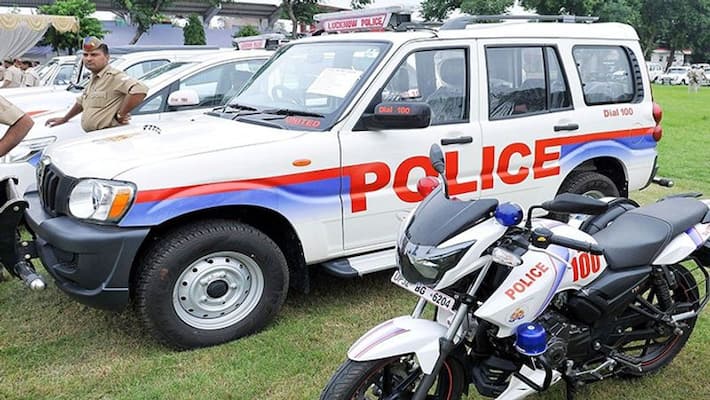 Kolkata: After a long struggle, the disease finally accepted defeat in the body of an SI. Returning home after a month-and-a-half of fighting with COVID-19, the sub-inspector repeatedly thanked the neighbouring police officer and his family.
Two families live side by side under the same roof. Amanullah, OC of Ekbalpur Police Station and Subimal Barma, Sub-Inspector of Kolkata Leather Complex Police Station live together in one house. Subimal returned home from hospital after fighting against COVID-19. During this time, seven out of nine members in his family were infected with coronavirus.
Amanullah and his family are Subimal's neighbours in the government residence near Gardenrich Police Station. Due to the pandemic, many people in their neighbourhood have left. Subimal Barma said that he will never forget the help he received from Amanullah and his family during this difficult time.
Also read: Visva Bharati vandalism: ABVP demands CBI probe
Subimal was diagnosed with COVID-19 on July 9. On the same day, he was admitted to a private hospital in EM Bypass. He was released on July 15 as he had no symptoms of COVID. But from July 18, he started having breathing problems. He was then taken to MR Bangur Hospital. On July 19, Subimal was admitted to a private hospital in EM Bypass. He returned home from the hospital on July 26.
Subimal again started to have breathing problems on August 4. This time he was admitted to a private hospital in EM Bypass on August 8. Subimal did not fully recover even though he returned home on August 22 after the COVID report showed that he tested negative. The symptoms of cold and cough were there in his body. Gradually, he began to feel very weak.
Also read: No money for mobile phones, internet connection: Remote villages deprived of online classes
During this period, his wife, youngest son, daughter's COVID test report showed that they tested positive for the virus. Four members of Subimal brother's family also tested COVID-19 positive. All of them were sent to a quarantine centre.
Subimal said over the phone, "Mr Amanullah and his wife became role models when there was an attempt made by society to isolate COVID-19 patients and their family." Subimal's older son and his brother's wife were there constantly at home for a month-and-a-half. Rest of the family members were sometimes at home and sometimes in quarantine centres.
In the words of Subimal, "The OC of Ekbalpur Police Station has provided regular support when almost everyone in the house was attacked by COVID-19. I feel strong because they are by my side. They have done everything possible. They have taken care of the people in the house and made regular inquiries in the hospital over the phone. This help is the most precious thing I have got during my difficult times.''
 
Last Updated Aug 25, 2020, 4:24 PM IST