Kerala: Missing man found buried behind his residence; elder brother arrested
Missing body was found buried in Thiruvallam of Thiruvananthapuram district on Wednesday morning. The body has been identified as Raj. Elder brother Binu was taken into custody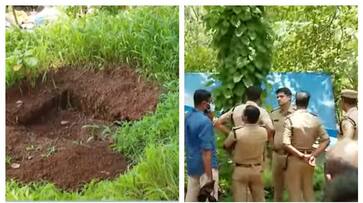 Thiruvananthapuram: In an appalling incident, a missing man's body was found buried in Thiruvallam's Vandithadam of Thiruvananthapuram district on Wednesday (Sep 6). The deceased has been identified as Raj (36). It is alleged that his elder brother Binu murdered and buried him behind their residence following which the latter was taken into custody.
Also read: India's longest glass bridge to be thrown open to tourists today in Kerala's Vagamon
The harrowing chain of incidents began when Raj's mother went to her relative's home. After returning home, she did not find Raj and found he was missing. The mother promptly filed a missing person report with the local police.
In response to the complaint, the police initiated an investigation, which led them to question Raj's brother, Binu. Through persistent interrogation, the truth began to surface. In a shocking revelation, Binu confessed to the police on Wednesday morning that he had killed his younger brother and buried his body behind their residence.
Subsequently, the police conducted a thorough inspection of the area, resulting in the discovery of Raj's lifeless body. According to the police, Raj had been struggling with mental health issues.
According to reports, Raj and Binu were the only in the house during their mother's absence. An argument between the two brothers, ultimately led to the fatal assault by Binu, who killed his brother Raj by hitting on his head. 
The investigation is underway.
Last Updated Sep 6, 2023, 4:56 PM IST