Gandhi Jayanti 2020: Important tenets in life of Mahatma which received global recognition.
The year 2020 marks the 151th birth anniversary of the Father of the Nation Mahatma Gandhi. In a fitting tribute, world leaders at the UN paid tributes to the stalwart, eulogising his traits of Ahimsa and equality for all, among others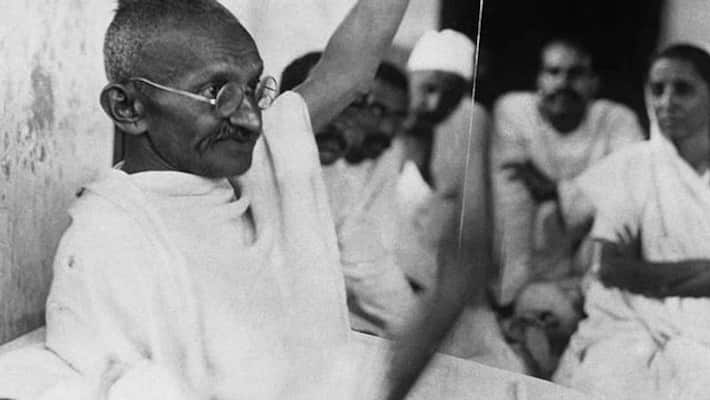 Here is a list of some important tenets in the life of the Mahatma which have received global recognition.
First on the list has to be his love of Ahimsa.
Ahimsa in simple terms is not to injure anyone in anyway.
It was this principle that the Mahatma used to drive away the British. But how? Well, it was through the civil disobedience movement.
Be it the Dandi Salt March or the Quit India Movement, Gandhiji drove home the point that you could achieve wonders by remaining non-violent.
Talking of non-violence, we ought not miss out on the famous saying "An eye for an eye makes the whole world blind." He always urged the people to be not violent and use peace as a path to attain freedom.
Second on the list is his love for truth. We are all aware of his autobiography My Experiments with Truth, a must read for everyone.
Also read: Gandhi Jayanti: When Rs 4 became a bone of contention between Mahatma Gandhi and Kasturba
Truth, Gandhiji believed, is God Himself.
While doing our R&D on Gandhiji's views on truth, we also came across a very interesting paragraph, written by the Mahatma himself.
"Generally speaking, observation of the law of Truth is understood merely to mean that we must speak the Truth. But we in the Ashram should understand the word Satya or Truth in a much wider sense. There should be truth in thought, truth in speech, and truth in action. To the man who has realised this truth in its fullness, nothing else remains to be known, because all knowledge necessary is included in it."
So that should sum up his thoughts on Truth
Next in line is his advocacy for Freedom.
No man is born perfect. Gandhiji was no exception. In his younger days, he stole and he even lied. But he wanted people to have their own freedom, for freedom gives the chance to explore even if it means making mistakes. Here's one quote we ought not to miss:
Well, the list of his noble qualities goes on. In short, we can say that he was an epitome of courage and satya. Physically, he was lean, but he had the character to shake the world. Even now, years and years after his death, his legacy continues to live on. And that is why everyone venerates him.
Last Updated Oct 2, 2020, 11:27 AM IST