Cold wave alert in Delhi-NCR! Temperature likely to touch 0 degrees Celsius; Here's what we know
According to the most recent IMD weather alert, the temperature in Delhi and several surrounding NCR cities is set to touch 0 degrees Celsius. Apart from this, several northern states such as Rajasthan and Jammu are set to see temperatures below zero this season.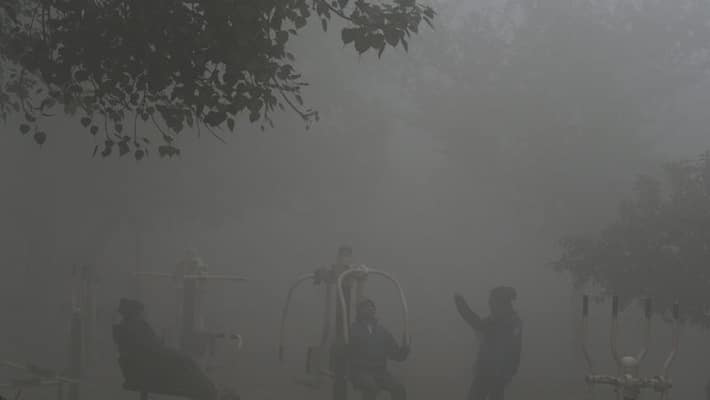 The Indian Meteorological Department (IMD) has issued a warning to Delhi, India's capital, that the bitter cold wave is not yet ended. Currently, residents of Delhi are sighing with relief as the first week of January brings a small break from it.
The IMD has forecast that the low temperatures in the city would return next week, starting on January 15, therefore Delhiites have been advised not to put away their woollens during the present reprieve from the bitter cold wave.
Also Read | Punjab: Congress MP Santokh Chaudhary dies of heart attack during Bharat Jodo Yatra
The temperature is expected to drop below zero degrees Celsius in Delhi and other neighbouring NCR cities, according to the most current IMD weather advisory. In addition, some northern regions, including Rajasthan and Jammu, are expected to see below-freezing temperatures this season.
The temperature is projected to plunge below 2 degrees Celsius in locations like Delhi, Noida, Gurgaon, Ghaziabad, Haryana, Chandigarh, Uttar Pradesh, and numerous other northern regions during the next 48 hours, according to IMD's forecast.
Also read: Supreme Court takes note of 'no palpable progress' in hate-speech probe; check details
The lowest temperature in Delhi was 12 degrees Celsius on Friday, and some areas of the city saw dense to very dense fog, most likely as a result of the extremely bad air quality. In the upcoming week, the minimum temperature is expected to drastically decrease.
According to the meteorological service, a cold wave is expected to start on January 15 and likely linger till January 20 in Delhi, Noida, Gurugram, and other NCR towns. In the capital, the temperature is also shortly to reach 0 degrees Celsius.
Extreme weather might interrupt daily life in states like Punjab, Haryana, Uttar Pradesh, Bihar, Sikkim, Assam, West Bengal, Odisha, and Karnataka in the upcoming week.
Also Read | PM Modi announces to set up Global South Centre of Excellence in India; check details
Last Updated Jan 14, 2023, 12:05 PM IST