Aluva rape and murder case: Family seeks death for convict while court considers his mental health
The Ernakulam POCSO court on Saturday (Nov 4) found the accused in the Aluva rape and murder case of a five-year-old girl, Ashfaq Alam guilty. The parents of the victim demanded the death penalty. The court will pronounce the verdict on November 9.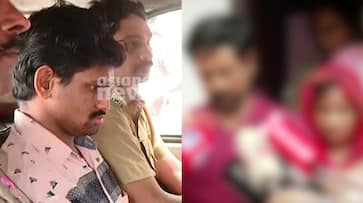 Kochi: The Ernakulam POCSO court on Saturday (Nov 4) found Ashfaq Alam, the prime accused in the brutal rape and murder of a five-year-old girl in Aluva, guilty. The court, however, will pronounce the quantum of punishment on November 9. The incident had sent shockwaves across Kerala. Meanwhile, the parents of the victim responded that the convict should be given a death sentence. The father of the victim thanked the Kerala government, police and everyone else who supported them so far. He said that he is grateful and indebted to those who stood by them in their time of grief.
Also read: Aluva rape and murder case: Accused Ashfaq Alam found guilty
The mother of the victim said that the accused should get maximum punishment or the death penalty. 
"I would have changed my mind if my daughter had been left alive. The convict should get the death penalty and will fight till the maximum punishment is secured," the mother said. 
The defense counsel asked for the mental status of the accused to be examined however said that no mental problem was suspected. At this stage, the court asked if he had a mental health report. The court also inquired whether the accused had undergone any changes. The prosecution pointed out that even after 100 days of the incident, there was no change in the accused. The prosecution also stated that the report of the jail authorities can be produced.
A special team was formed to investigate the brutal act and the chargesheet was filed within 30 days. The trial, which started on October 4, was completed in 26 days and the verdict is being pronounced swiftly. 
The appalling incident that sent shockwaves across the state took place on July 28. The lifeless body of the five-year-old girl was tragically discovered in a garbage yard, almost a day after she was abducted from her family's rented house in Aluva, near Kochi. 
Last Updated Nov 4, 2023, 12:12 PM IST