19-year-old from Bihar arrested in connection with Rashmika Mandanna deepfake row
Police apprehend a Bihar youth in the Rashmika Mandanna deepfake video case, sparking national concern. The video, circulating widely, prompts debates on privacy and dignity boundaries. Authorities, investigating with Meta's aid, reveal the suspect shared the manipulated content on social media, currently undergoing interrogation.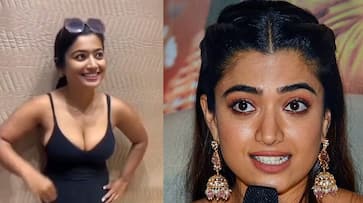 A 19-year-old individual from Bihar has been apprehended by the police in connection with the controversial deepfake video involving actress Rashmika Mandanna, sparking widespread discussion and concern across the nation.
The deepfake video, a disturbing technique utilizing artificial intelligence (AI) to manipulate a person's likeness into an explicit video, garnered attention after a clip portraying a woman entering an elevator surfaced online. Many viewers noted the woman's striking resemblance to actress Rashmika Mandanna, leading to millions of views and widespread circulation of the video.

Rashmika Mandanna Deepfake: Govt cracks the whip on social media platforms
The incident stirred significant debate about the boundaries of dignity and privacy, especially concerning the exploitation of individuals through such manipulated content. Calls for strict actions against those involved in creating and circulating such videos gained momentum, prompting police involvement in the matter.
However, details regarding the individual's identity have not been disclosed. The youth is currently undergoing intensive interrogation as part of the investigation. The video was initially shared on social media by British Indian Instagram influencer Zara Patel, who had previously distanced herself from the creation of the deepfake, expressing regret over its existence. Instagram clarified that they had no involvement in the video manipulation.

Rashmika Mandanna Deepfake video: Telengana MLA K. Kavitha calls for urgent action to safeguard Indian women
In response to the escalating issue, law enforcement took swift action, forming a special team to investigate the culprits involved. The police reached out to Facebook's parent company Meta, seeking information about the source of the fake video. Meta complied with the request, providing details about the individual who shared the video on social media.
During the ongoing investigation, it was revealed that the video originated from a specific social media account, subsequently circulated by multiple users. The arrested youth admitted to downloading the video from another platform and sharing it on Facebook. As of now, no further arrests have been made in connection with the case, and the police have confirmed the investigation.
Last Updated Nov 16, 2023, 2:58 PM IST