'It's an old locket given by my mother...' Actor Jaggesh on Tiger claw pendant row
The Tiger claw pendant case in Karnataka sees Bigg Boss contestant Varthur Santhosh's arrest. Sandalwood celebrities like Jaggesh and Darshan face scrutiny as forest officials inspect Jaggesh's house. His wife voluntarily surrendered a 40-year-old heirloom pendant for examination. If it contains tiger fur, legal action will follow. Jaggesh emphasizes cooperation and maintaining a good character.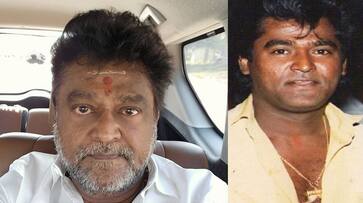 The Tiger claw pendant case has been making headlines in Karnataka, with Bigg Boss contestant Varthur Santhosh being arrested for wearing the pendant. Following this incident, photos of Sandalwood celebrities sporting similar pendants have gone viral on social media, with actors Darshan and Jaggesh facing scrutiny from forest officials.
Jaggesh's house in Malleswaram was inspected by forest officials, led by RFO Netravathi and overseen by DCF Ravindra. During the visit, Jaggesh's wife, Parimala voluntarily surrendered the pendant that had been in her possession, explaining it was a sacred item given to her by her mother.

Rajya Sabha MP Jaggesh faces complaint over tiger claw pendant
Ravindra, the Forest Conservator, provided insights into the situation, stating that the inspection had been completed, and the pendant had been secured for further examination to determine its origins. He clarified that Jaggesh had not yet been summoned for questioning and explained that if the pendant indeed contained tiger fur, legal action would be taken. Parimahan, Jaggesh's wife, emphasized that the pendant was a 40-year-old heirloom.
Responding to the allegations and the ongoing investigations, Jaggesh took to social media to express his stance on the matter. He wrote, "The law is great. I have willingly surrendered the item requested by the authorities. It's an ancient locket gifted to me by my mother. There have been concerns about the old locket given by my mother rather than the activities of robbers, murderers, traitors, and social criminals. I am grateful for their faith. Rest assured, baseless allegations won't make me bow my head."
Last Updated Oct 26, 2023, 11:37 AM IST