'Yudh Abhyas' high up in the Himalayan mountains
Yudh Abhyas 2022 is an annual exercise conducted between the United States Army and the Indian Army. Asianet News Network has boots on the ground covering the Indo-US military exercise.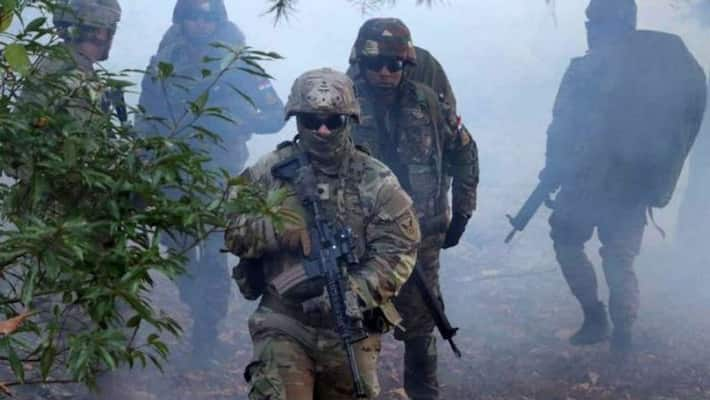 India and the United States Army personnel commenced their validation exercise of the discussions and operational planning they have been carrying out since November 15 under 'Yudh Abhyas 2022'.  
Also Read: Army to buy 36 tactical engagement simulators to train its Agniveers
Talking to media persons, Indian contingent Exercise Director Brigadier Pankaj Verma said: "We share best practices while doing our skill development, and we also go on to validate the particular exercises during the field exercise, which actually begins tonight."
Yudh Abhyas is an annual exercise conducted between the United States Army and the Indian Army. He said that the exercise aims to learn from each other the best practices, to enhance the TTPs (Tactics, techniques and procedures).
"In doing this particular exercise, we exercise and validate integrated battle groups which are going for various peacekeeping operations under chapters 6 and 7 under the UN mandate."
The exercise, which is underway in Uttarakhand's Auli, is just 100km away from the Line of Actual Control with China and also happening at the newly-made foreign training node. It is also the first foreign training node constructed at a high altitude of 9,550 feet.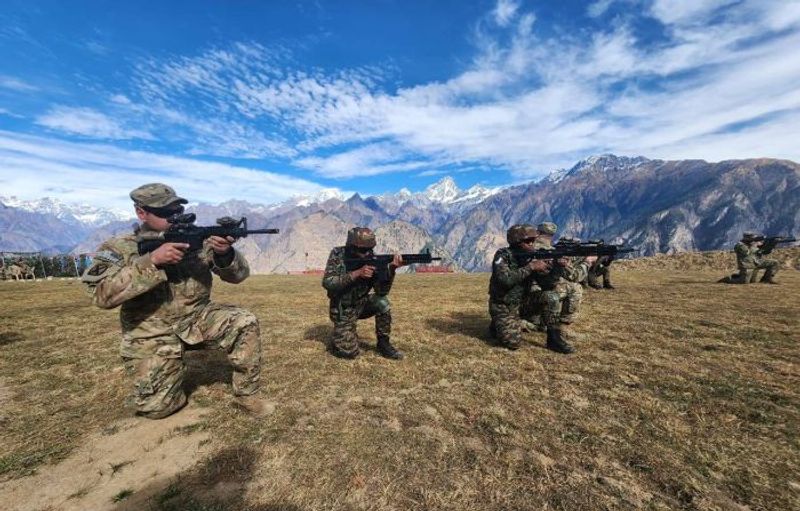 Brig Verma further said that Humanitarian Assistance and Disaster Relief have been the main focus of this edition of the exercise. "We have validated our columns for swift deployment, which were integrated into nature to reach out to inaccessible areas and help out the needy to extricate from positions which are not reachable due to difficult locations using our skills, our combat medicals and of course our logisticians to extricate them to safer places and move them to better tertiary hospitals."
"Besides this, we have also undertaken the command post exercise. The command post exercise deals with the staff engagement between officers and men of both armies. They evolve a cohesive and mature course of action which an integrated battle group can take to engage into any peacekeeping operations and provide the commanders with a matured and very well informed information so that he can operate in an ambiguous situation," he added.
Also Read: 'Make in India is a critical national necessity; foreign OEMs have accepted it'
Last Updated Nov 29, 2022, 11:28 PM IST