IAF has 'another outing in Indian Ocean', this time with 2 Sukhoi-30MKI fighters (PHOTOS)
The Indian Air Force (IAF) demonstrated its formidable long-range combat capabilities with the successful execution of the mission. As part of their exercise, the two aircraft operated on separate axes, covering both seaboards.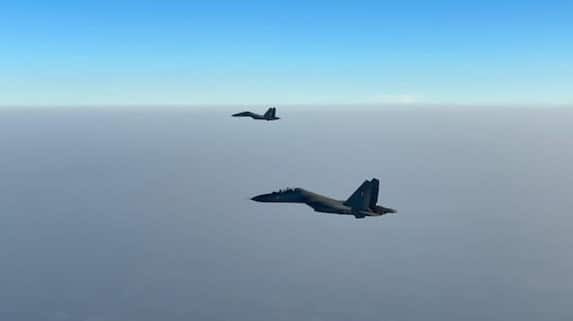 Stretching its legs in the Indian Ocean Region, the Indian Air Force's two Sukhoi-30MKI fighter aircraft carried out a strategic mission over the region for eight hours on Friday. During their exercise, the two aircraft which carried out their mission on different axis covered both the seaboard. With the successful completion of the mission, the IAF showcased its long-range battle capabilities.
The mission, which lasted for eight hours, involved a variety of manoeuvres and simulated operations. A similar exercise had been carried out using the Indian Air Force's Rafale fighter aircraft. 
IAF Rafales 'fight their way' to execute strategic mission over Indian Ocean (PHOTOS)
The exercises involving the Rafale fighter jets and now the Sukhoi-30 MKI aircraft assume significance as it comes at a time when the Chinese have been showing belligerent behaviour and expanding their presence in the Indian Ocean. It must be noted that the IOR is regarded as the Indian Navy's backyard.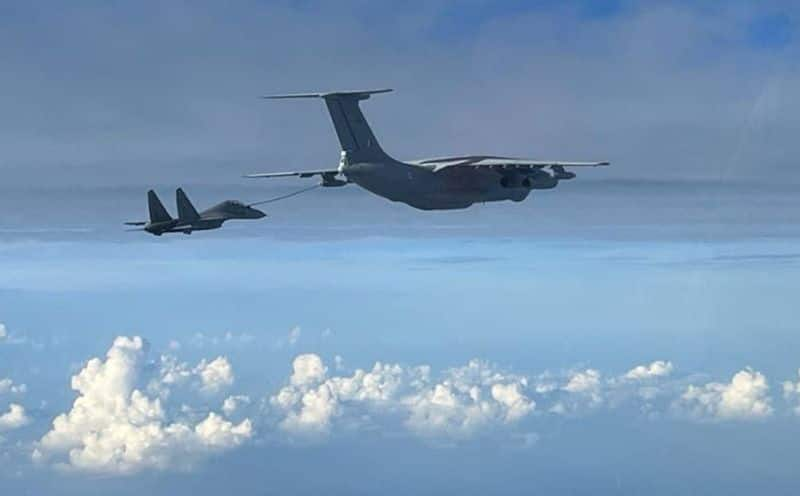 Over a week ago, the IAF had tweeted: 'Four IAF Rafales flew a long-range mission for over six hours into the IOR. The aircraft 'fought' their way through a large force engagement en route to their Weapon Release Point. Pickle on time, weapon on target-the IAF way!'
On Friday, the IAF said: "Another outing into the Indian Ocean Region! This time, with IAF Su-30s flying for nearly eight hours, on a different axis. Both Seaboards covered."
Inducted into the force in 1997, India currently has approximately 260 Russian-origin Sukhoi 30MKI. Recently, the Indian Air Force chief, ACM VR Chaudhari had said that all squadrons of Sukhoi have been equipped with BrahMos supersonic cruise missile system. The missile system is named after two rivers of India and Russia -- Brahmaputra and Moskva.
The missile has a maximum speed of 2.8 Mach (around 3,450 kmph or 2,148 mph), and is difficult to intercept by surface-to-air missiles currently deployed from warships across the world. It also has an immense ability to evade radars.
The missile's cruising altitude can be up to 15 km, and the lowest it can fly is 10 metres above the surface and is capable of carrying a conventional warhead (non-nuclear) weighing 200-300 kg.
Explained: Why 'Varunastra' packs a deadly knockout punch
Last Updated Jun 9, 2023, 11:25 AM IST