Sara Ali Khan, Ibrahim Ali Khan 'humshakals' of Amrita- Saif; playful banter cracks up social media
Sara Ali Khan playfully highlights her and brother Ibrahim's uncanny resemblance to parents Saif Ali Khan and Amrita Singh in a humorous Instagram post, sparking witty fan reactions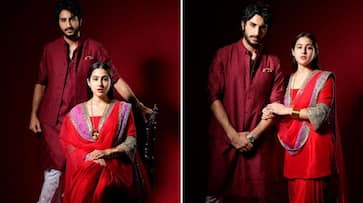 Sara Ali Khan, recently took to her Instagram account to playfully highlight the striking resemblance between herself and her brother, Ibrahim, to their parents, Saif Ali Khan and Amrita Singh. The brother-sister duo has long been the subject of praise for their uncanny resemblance to their celebrity parents.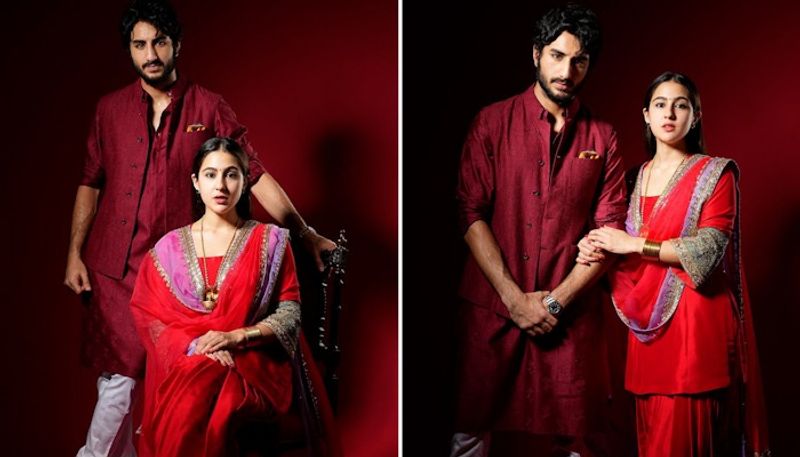 In the Instagram post, Sara and Ibrahim are captured wearing traditional ethnic outfits, exuding a truly regal aura. Ibrahim looked dapper in a maroon kurta paired with white pajamas, while Sara radiated elegance in a red suit adorned with exquisite golden embroidery.
Accompanying the photos was a humorous caption by Sara, wherein she humorously referred to themselves as the "humshakals" (lookalikes) of Saif and actress Amrita Singh, drawing parallels to the Bollywood film "Humshakals." She quipped, "Ek Tha Raja, Ek Thi Rani, Dono ke hue hamshakal bacche, That's it Khatam Kahaani," signifying the resemblance between the royal couple and their lookalike offspring.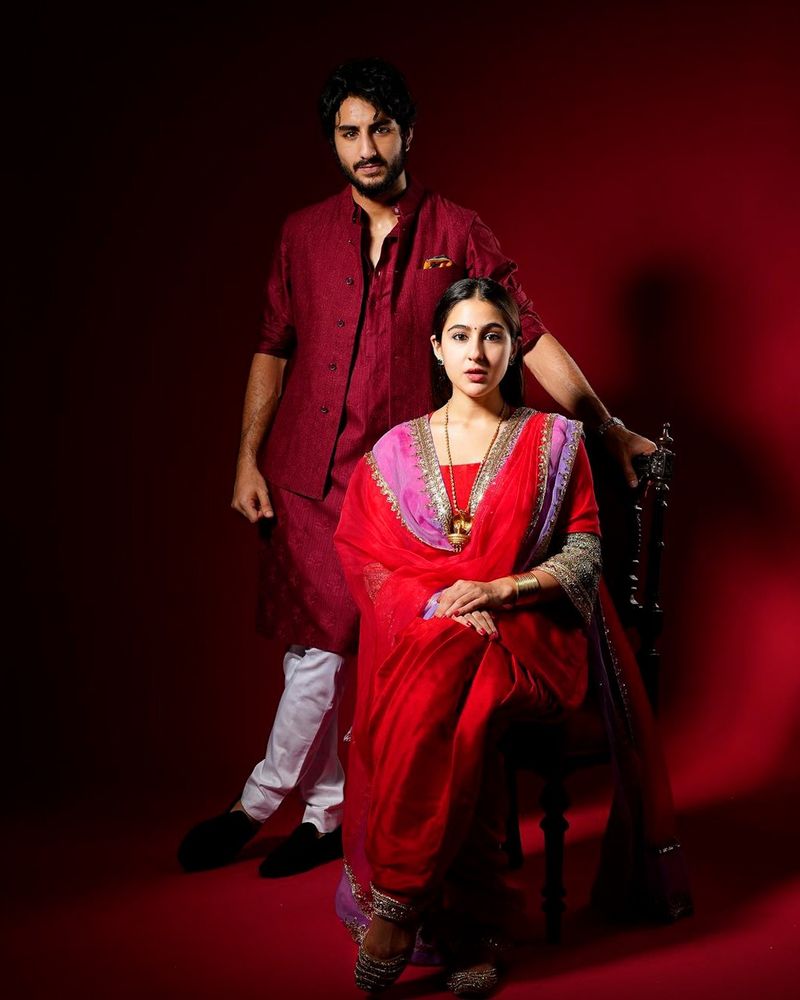 Fans of the siblings flooded the post with reactions and comments. Many fans humorously urged Saif and Amrita to join Instagram using their real accounts, given the near-identical resemblance between the parents and their junior versions. One comment amusingly read, "Amrita Singh and Saif asli account se aao ..!!" Another fan echoed the sentiment, saying, "Real ID se aao Amrita ji aur Saif Ali Khan ji." The comments section was filled with witty and lighthearted reactions to Sara's post, providing endless laughter for those who came across it.
ALSO READ: Vaishakh's 'Bruce Lee' hits pause; Unni Mukundan reveals the Reason; Read to know more
Last Updated Sep 20, 2023, 10:24 AM IST