Vaishakh's 'Bruce Lee' hits pause; Unni Mukundan reveals the Reason; Read to know more
Unni Mukundan confirms the shelving of the Malayalam film "Bruce Lee" due to creative difficulties but assures fans of an upcoming action film next year. He also announces his collaboration with director Ranjith Sankar on the film "Jai Ganesh" and is currently shooting for "Karundan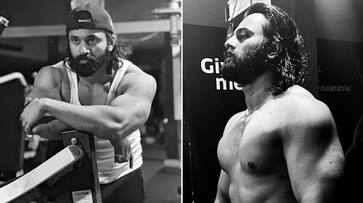 Unni Mukundan, a prominent actor in the Malayalam film industry, has confirmed the shelving of the highly anticipated film "Bruce Lee," directed by Vaishakh. This news disappointed his fans who were eagerly waiting to see him in an action-packed role. Unni Mukundan recently announced his involvement in a new film called "Jai Ganesh," directed by renowned filmmaker Ranjith Shankar.
In response to a fan's question about the cancellation of "Bruce Lee," Unni Mukundan stated, "Yes, my friend. Unfortunately, the Bruce Lee movie has been shelved for now due to some creative difficulties." However, he reassured his fans that he would definitely be part of a new action film that is set to release next year, expressing, "Rest assured, my friend. An action film will hit screens next year. Whatever the time, the film can be adjusted accordingly."
This announcement has given hope to his fans that they will soon get to see their favorite actor in an action-packed role.
In addition to this, Unni Mukundan is collaborating with director Ranjith Sankar on a Malayalam film titled "Jai Ganesh," which they will also co-produce under the banners Dreams & Beyond and Unni Mukundan Films. Currently, he is involved in the shooting of "Karundan," alongside actors Soori and Sasikumar, directed by Ethir Neechal and RS Durai Senthilkumar.
ALSO READ: Ganesh Chaturthi 2023: Salman Khan and his parents perform aarti at sister Arpita's home (Video)
Last Updated Sep 20, 2023, 9:53 AM IST