Premraj Arora no more: Former Mr India passes away at 42
Premraj Arora, a well-known bodybuilder and former Mr India, breathed his last at 42 in Kota after a heart attack. Know details.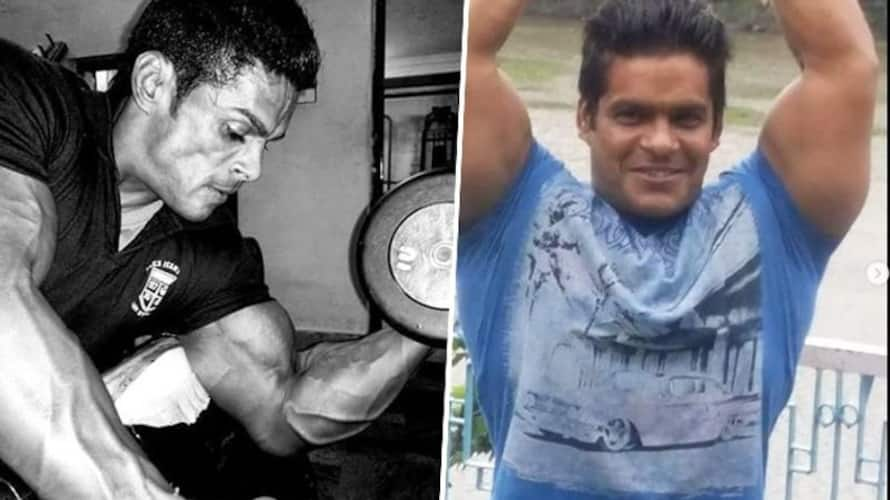 Heart attack deaths have quickly increased in the nation during the past one to two years. We have witnessed people of all ages dying from cardiac arrest, from little children to adults. Even healthy individuals have perished as a result of this. Another incidence from Rajasthan has recently come to light.
After the shocking demise of Aditya Singh Rajput and Vaibhavi Upadhyay, another unexpected loss has shaken the Indian television industry. Considered one of the most prominent Indian film and television industry's finest actors, Nitesh Pandey has left for a heavenly abode. The actor was only 51 years old. He suffered a heart attack that led to his death. Adding another name to this list, Bhojpuri director Subhash Chandra Tiwari was also found dead in a hotel room at UP. Now another big name is being added to this list. Former Mr India and renowned bodybuilder Premraj Arora is no more. The fitness icon passed away at 42 due to cardiac arrest.
ALSO READ: Shah Rukh Khan goes candid on how he got offered 'Dilwale Dulhania Le Jayenge' role by Aditya Chopra
After finishing his regular work, 42-year-old late bodybuilder Arora headed to the bathroom to take a bath. But even after hours, he remained inside. He did not respond when the family member knocked on the door, but no reply came.
His family took him to the hospital, where he got declared dead. Considering how fit he was as a fitness icon, the entire family got startled by his passing. Premraj is the father of two daughters.
Who was Premraj Arora?
In 2012–2013, Premraj got recognition as the Best Powerlifting in Rajasthan. Premraj earned the gold medal and the title of Mr India in a competition held in Nagpur in 2014. Between 2016 and 2018, Premraj also earned the title of Mr Rajasthan. Premraj, who had earned numerous bodybuilding prizes, liked instructing young people in the gym. Premraj was one of those individuals who adhered to tight guidelines and abstained from drug use.
ALSO READ: Namrata Malla HOT Photos: Bhojpuri actress flaunts luscious body in black and white print bikini
Last Updated May 25, 2023, 6:27 PM IST