OMG 2: Akshay Kumar denies to reveal 'unedited' version on OTT platform - Know details
While OMG 2 has become an iconic movie because of impressive performances by Akshay Kumar, Pankaj Tripathi and Yami Gautam, In a recent interview, global icon Akshay Kumar straightaway refused to drop the unedited and original version of OMG 2 on OTT platforms.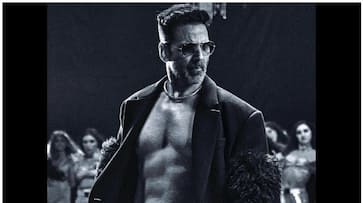 Akshay Kumar revealed he refused to release the uncut and original version of OMG 2 despite the promise of Bollywood filmmaker Amit Rai. The film, headlined by Pankaj Tripathi, Akshay Kumar and Yami Gautam, was ordered 27 cuts by CBFC. It includes changing the character of Akshay Kumar from Lord Shiva to a messenger of the deity. The film was released in theatres in August and released on Netflix over the weekend. Fans hoped to see the uncut version. But, unfortunately, squashing all expectations of ardent fans, Akshay decided to release a theatrical version of the film out of respect for the Censor Board.
ALSO READ: Kuch Kuch Hota Hai's song 'Tujhe Yaad Na Meri Aayee' to remake, upset fans react
Speaking with a leading Indian entertainment portal, Akshay Kumar said, "The film is out on Netflix. People were saying we should release the uncut version. But I said no. Let us respect the censor board. We will put the same cut what they gave us. I respected them and went ahead with the same cut they gave us." Akshay starred in the film and doubled up as the producer under his production banner, Cape Of Good Films.
The actor also opened up about OMG 2 getting 27 cuts. He said, "I made a movie on sex education. There was a problem. It got an adult certificate. I made a film for children. But it was unfortunate I got an adult certificate for it. Children should be watching it! Our population is 1.5 billion. Do we not require sex education? It was so sad."
OMG 2 is the sequel to the 2012 iconic film of Akshay Kumar, Oh My God. The actor plays the role of a messenger of Lord Shiva in the movie. The film got put on hold by the Censor Board. Also, about 27 changes were instructed to the filmmakers. After making the changes, OMG 2 was given an Adults Only (A) certificate by the Central Board of Film Certification (CBFC). OMG 2 also stars Pankaj Tripathi and Yami Gautam in pivotal roles.
ALSO READ: Animal song 'Hua Main' OUT: Ranbir Kapoor, Rashmika Mandanna sizzles in new love song
Last Updated Oct 11, 2023, 12:39 PM IST