Is Selena Gomez taking 'break' from social media amid ongoing Israel-Hamas war? Know details
Selena Gomez's Instagram explanation for her social media hiatus stirs anger among some netizens, who accuse her of selfishness. Read on.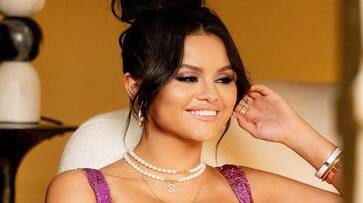 Following a terrorist attack led by Hamas on Israeli civilians, the Prime Minister of Israel declared a war against Palestine. Israeli forces have since conducted air raids in the Gaza Strip. However, numerous viral videos and photos have emerged on the internet, highlighting Palestinian civilians as the actual victims of the conflict. These disturbing videos and photos depicted dead children and other instances of brutality.
Numerous celebrities from around the world have expressed their opinions and concerns about the ongoing conflict between Israel and Palestine in Gaza. Among them is renowned singer Selena Gomez, who used her Instagram story to explain her recent social media hiatus. She expressed that she could not bear witnessing the horror and violence in the world. While not explicitly mentioning the conflict's name, it was apparent that she was referring to the situation between Israel and Hamas.
In her Instagram story, Selena Gomez expressed her sympathy for those affected by the conflict and stated that posting about it on social media wouldn't bring about any meaningful change. "I've been taking a break from social media because my heart breaks to see all of the horror, hate, violence and terror that's going on in the world. People being tortured and killed or any act of hate towards any one group is horrific. We need to protect ALL people, especially children and stop the violence for good. I'm sorry if my words will never be enough for everyone or a hashtag. I just can't stand by innocent people getting hurt. That's what makes me sick. I wish I could change the world. But a post won't."
In her following Instagram story, Selena Gomez posted a picture of her younger sister and remarked how witnessing the brutality against children while having a little sister makes her feel. She expressed, "Having a sister, everyday has made me tragically sick. I would do anything for children and innocent lives."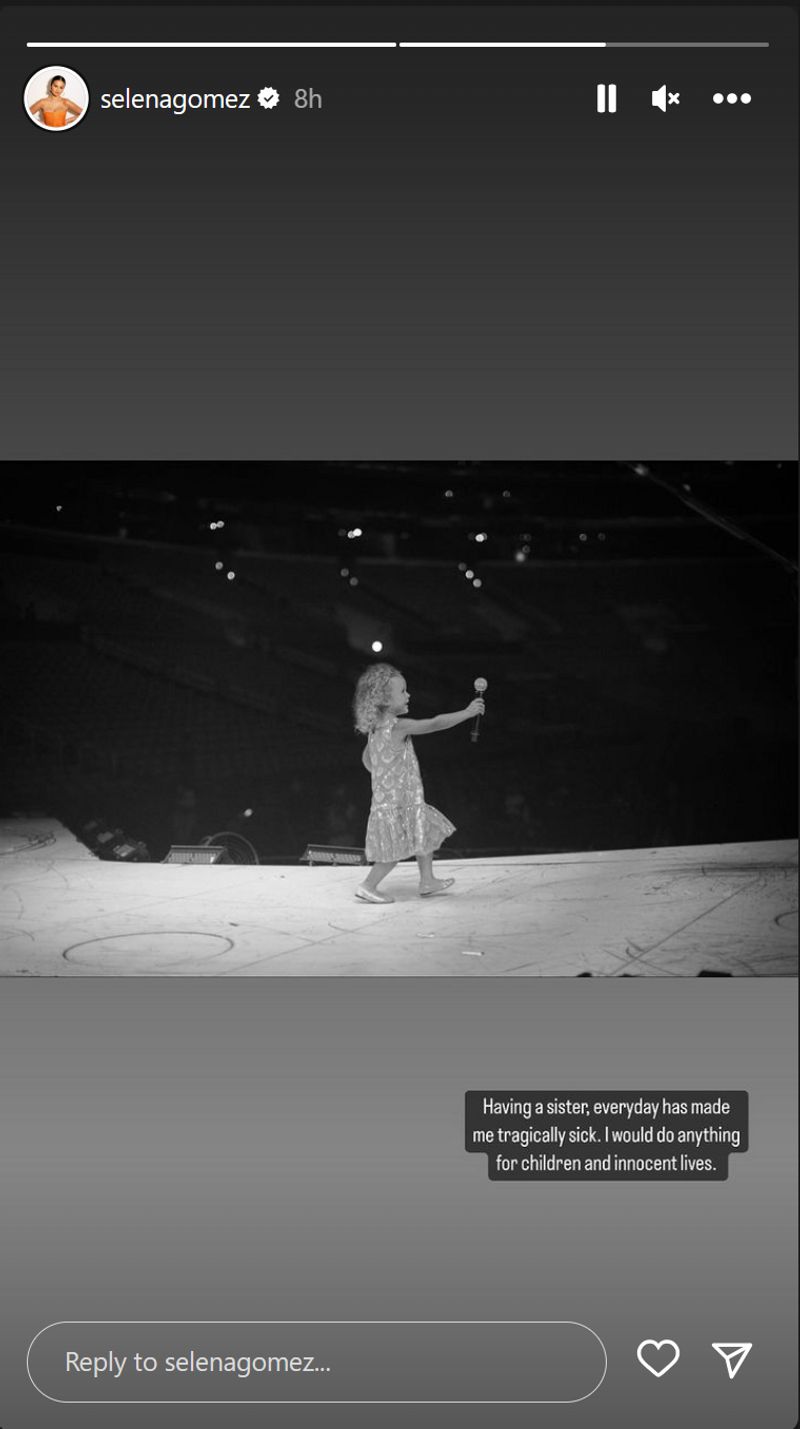 However, the netizens have regarded this as a selfish move. According to them, Selena Gomez is making this war about her. Here's how people have reacted:

This marks Selena Gomez's second social media break this year. She had previously taken a brief break in February. In an announcement on TikTok Live earlier this year, she revealed her intention to step away from social media after defending Taylor Swift in response to a video involving Hailey Bieber. Before this, Gomez was absent from Instagram for four years, during which her assistant managed her social media accounts.
According to the Save The Children organization, the heartbreaking statistics indicate that within three weeks, the number of children killed in Gaza has already surpassed the total number of children killed in conflict zones worldwide since 2019. The report specifies that since October 7, more than 3,257 children have lost their lives, with at least 3,195 from Gaza, 33 from the West Bank, and 29 in Israel.
ALSO READ: Israel-Hamas war: Bipasha Basu shares heart-shattering post on current state of Palestine (Photo)
Last Updated Oct 31, 2023, 8:08 PM IST