Steroids behind Aamir's Dangal transformation, says fitness expert
A fitness expert has opined that Aamir Khan could not have achieved his 'Dangal' body without steroids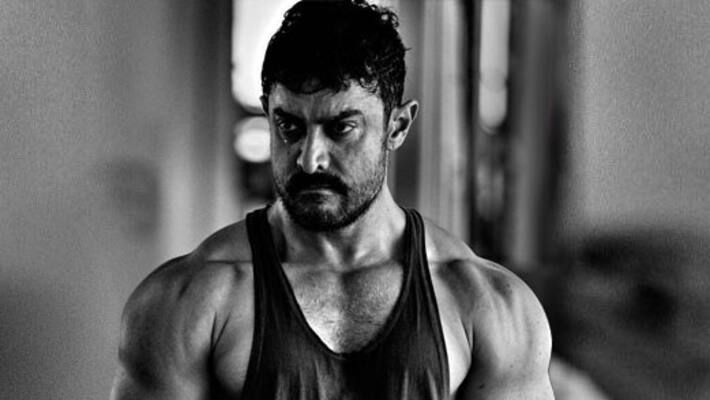 A few days ago, filmmakers released a video on the 'Dangal' Facebook page which shows the entire process of Aamir putting on weight as well losing it for his role in the film.
In the video, the actor is seen going through a rigorous fitness regime that helped him touching 96 kgs weight first for the character's older look and then losing 25 kg in just 25 weeks to portray the younger version of his character - complete with abs and bulging muscles. 
According to the video, Aamir said, "I weighed 96 kgs with 38 percent body fat and that I had to reduce to 9 percent body fat within five months. That was a huge task."
His fans and others were overwhelmed to see the clip, which generated 19 million views in just 3 days.
However, fitness expert Ranveer Ahllabadi has challenged the body building, stating that it's almost impossible for a 51-year-old man to have that kind of transformation organically in that time frame since testosterone levels were low in the body at that age.
The answer, according to him, is high-quality steroids that supplement fast muscle-making. 
That is shocking! 
Ahllabadia claims that steroids are likely to have played a part in the actor getting 'fat-to-fit.'
Most important thing that Ahllabadia said in the video that "It's not just Aamir but most Bollywood stars who do shirtless scenes likely take steroids"
Last Updated Mar 31, 2018, 6:36 PM IST