EXCLUSIVE: Toofan Singh star Shefali Sharma on taking part in Bigg Boss, 'I can't handle arguments and fights'
Shefali Sharma is known for roles in shows like Bani: Ishq Da Kalma and Sanjog. She recently had a candid chat with Asianet Newsable about Bigg Boss, upcoming projects and more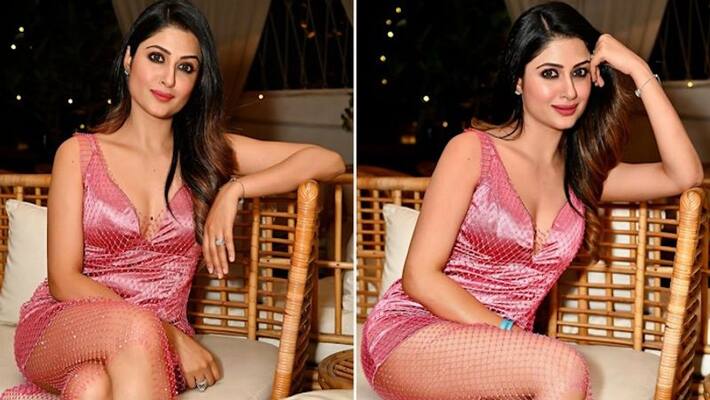 Shefali Sharma, well known for her role as Bani in 'Bani-Ishq da Kalma,' has also appeared in films such as 'Toofan Singh,' 'Sooran,' and many more. She discussed performing reality programmes like 'Bigg Boss' and why Shehnaaz Gill is her favourite contender. 
Talking about her views on being part of India's biggest reality show Bigg Boss, she said, "I am a little sceptical because there is a different section of the audience that watches reality TV; it connects you more with the youth, and they see you without any filters. You are yourself, and the audience connects with you, not with what you play on screen in a TV show. Yes, there are advantages, but the format is such that fights and personal attacks are shown, which I don't like. In real life, too, I can't handle arguments and fights, and my heart rate goes up. Bigg Boss is not my cup of tea. My husband keeps saying I should do it; if negativity can spread, so can positivity, so I should go there and spread positivity."
Also Read: What Is Vitiligo? Mamta Mohandas experiences skin color loss; know the symptoms, causes and more
When we asked who would win the Big Boss 16, she said, "I think Priyanka will be the winner this year." She also mentioned that Priyanka is playing an excellent game. However, her all-time favourite player is Shehnaaz Gill, Shefali mentioned.
Shefali Sharma on Pathaan, Besharam Rang's controversy:
The actress said, "I m no one to comment on that, but I m sure they must have their reasons for the same. Creativity, politics and religion can sustain together provided we know where to draw a line & not invade each other's space."
Also Read: RRR wins 2 Critics Choice Awards: James Cameron praises Rajamouli's film
Regarding her faith in God and how she started her New Year, Sharma said, "I always begin my new year with divinity. I  visited Vrindavan along with family, and we take the Lord's darshan and do Govardhan parikrama, which takes 6–8 hours of walking. I resolve to focus on my health, as I tend to neglect that. And the finest memory is visiting Vrindavan, where I wait all year to welcome the new year in peace and harmony."
Thought light on mental health and well-being, she said, "I haven't dealt with major mental health concerns yet," she explained, "but I realise how difficult it can be."
"We all go through highs and lows in our lives, and so have I," she continued. But I am lucky to be a part of an organisation called ISKCON, which helps alleviate all my pressures and stress. Anyone experiencing a poor mental phase should speak out and not keep things to themselves. An expert can be useful. Reading scripture also helps, and mental illness awareness programmes should be pushed."
Revealing her upcoming projects the actress said, "A couple of shows, web content, and Punjabi movies have been offered time will tell where I am headed."
Last Updated Jan 16, 2023, 1:27 PM IST