Did Ranveer Singh make 15-crore worth deal selling his apartments? Know details
Ranveer Singh, concludes a significant real estate deal, selling two Mumbai apartments, showcasing strategic moves in the entertainment and property sectors.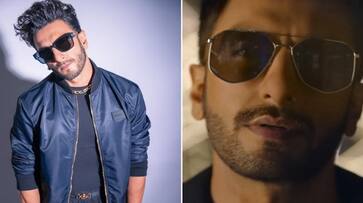 Ranveer Singh has achieved considerable success in the entertainment industry, complemented by strategic real estate investments that are currently under careful evaluation. A significant milestone in his property portfolio involved the sale of two apartments situated on Mumbai's Western Express Highway, boasting an impressive, combined transaction amount of Rs 15.25 crore. These residences, positioned on the 43rd floor of Oberoi Exquisite, a segment of Oberoi Realty's Goregaon East project near Oberoi Mall, encompassed 1,324 square feet of usable space each, accompanied by an aggregate of six parking spaces. The transaction, as per a Moneycontrol report, incurred a stamp duty of Rs 45.75 lakh for each flat.
The culmination of this real estate deal transpired on November 6, with Ranveer Singh finalizing the sale to an individual within the same housing complex. Notably, the actor had previously made headlines with the acquisition of a luxurious apartment in Bandra, proximate to the residences of Shah Rukh Khan and Salman Khan. In July 2022, he invested a substantial sum of Rs 119 crore to secure a quadruplex in Bandra West. His association with Oh Five Oh Media Works LLP, alongside his father Jugjeet Sundersingh Bhavnani, facilitated the acquisition of flats on the 16th, 17th, 18th, and 19th floors of Sagar Resham in Bandstand, Bandra West. This opulent property spans 11,266 square feet in carpet area and includes an expansive terrace measuring 1,300 square feet, along with an impressive allocation of 19 parking spaces.
Reports from Financial Express highlight a prevalent trend among Bollywood celebrities engaging in real estate investments, with stalwarts like Amitabh Bachchan, Shahrukh Khan, Deepika Padukone, Sonam Kapoor, and Akshay Kumar participating in this burgeoning trend. Akshay Kumar notably made a property transaction in 2022, selling a 1,281 square feet carpet space in Andheri West to music director Daboo Malik for Rs 6 crore. Concurrently, Sonam Kapoor successfully divested her upscale flat in the Bandra Kurla Complex, fetching an impressive sum of approximately Rs 32 crore, thanks to its expansive 5,533 square feet surface area.
ALSO READ: Did Vijay Deverakonda, Rashmika Mandanna celebrate Diwali together? Pictures with same background goes viral
Last Updated Nov 13, 2023, 11:39 AM IST