Over 101 kg marijuana seized in Karnataka's Chamarajanagar
Ramapura Police seized 101 kg of ganja from a couple, who had grown the contraband with the intention of selling it at a fare. The police arrested the woman named Sarsibai while her husband fled from the scene.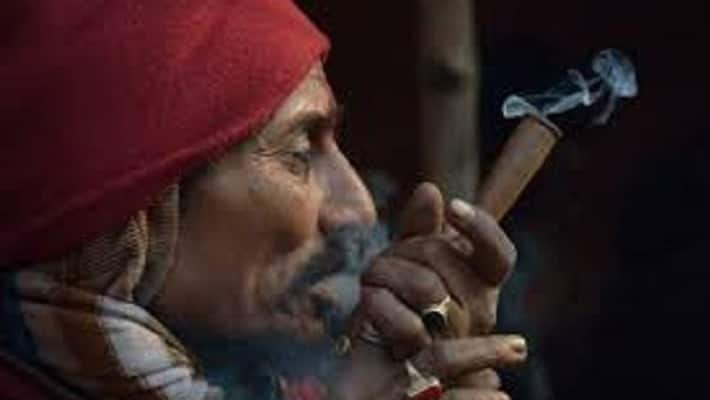 Chamarajanagar: In a well-planned crackdown against the marijuana (ganja) peddlers, the Narcotics wing of Chamarajanagar Police in Karnataka raided and seized over 100 kg of the contraband.
Police seized 101 kg of ganja that was grown with the intention of selling at the Chikkalluru fare in Hanuru Taluk. A couple named Rangunaik and Sarasibai from Dommanagadde village had grown brinjal and also cultivated cannabis in the farm.
After a tipoff, Ramapur Police under the supervision of PSI Manoj Kumar raided the farm and seized 89 kg of moist ganja and 12 kg of dried ganja that was kept for selling in the market.
Police said that Chikkalluru fare will commence on January 10 and the couple had grown ganja to sell it at the fare. There is a demand for ganja in the village as there is a practice of mixing the weed powder in meat and consuming it, police added.
The police nabbed Sarasibai when the couple tried to flee, however Rangunaik escaped. Kollegal subdivision DySP Naveenkumar visited the village and obtained information on the seizure of large quantity of marijuana plants and dried marijuana for sale.
The Ramapur Police have found the marijuana case in the wake of the Chikkallur fair and have instructed them to look elsewhere in the state. On the backdrop of seizing huge quantity of ganja, Ramapura police have instructed surrounding police station to lookout for growth of the contraband.
ASI Ramu, head constables Nanjunda, Lingaraju, Shivaraju, Nagendra, Madesh, Mallikarjuna, Govindaraju, Takivulla and constables Annadorai, Raghu, Raviprasad, Bomme Gowda, Manju, Manohar, Hemavathi, Chamaravidya and Chamaravati were a part of the investigation.
Last Updated Jan 9, 2020, 4:15 PM IST