IPL 2020: Virender Sehwag in new role in 'Power Play with Champions'
'Personally, I miss the thrill of being on the field with the crowds cheering, and a show like this gives me an opportunity to engage with the audience. It also builds a sense of community, especially during this time,' said Virender Sehwag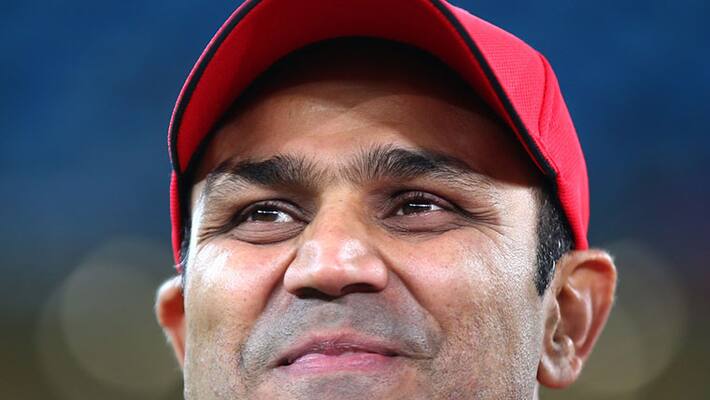 Mumbai: For IPL 2020, Flipkart Video is giving cricket fans an opportunity to put their cricketing insights to good use and win prizes.
Launching on September 18, former India opener Virender Sehwag and cricket show host Samir Kochhar will come together to present an interactive cricket show, 'Power Play with Champions' on the Flipkart app.
Speaking about the show and the upcoming matches, Sehwag said, "This year has been unlike anything in the past, for all of us and for the sport. Technology has played an important role in keeping us together through these times. Flipkart Video has combined technology with the burning passion that India shares for cricket, to create an interesting offering like Power Play with Champions. 
"Personally, I miss the thrill of being on the field with the crowds cheering, and a show like this gives me an opportunity to engage with the audience. It also builds a sense of community, especially during this time. I am eager to be back on screen with Samir and I am looking forward to a very promising season of cricket. I wish all the teams the best of luck."
'Power Play with Champions' will give the users a chance to play the quiz every day. Guided by the expert opinions shared by Sehwag and Samir, the six predictive questions will challenge the users' knowledge and predictive skills related to the game. Users will be tested on various parameters of the game, the teams, players, runs to be made, and wickets that will be taken. Viewers who get three of the six questions correct once the match is over will be declared winners and win exciting prizes.
'Power Play with Champions' by Flipkart Video launches on the Flipkart app on Friday (September 18).
Last Updated Sep 16, 2020, 3:59 PM IST