Nurse jabs empty syringe to 'vaccinate' man in Bihar; Watch Viral Video
A nurse in Bihar inoculated a man with an empty syringe during a busy vaccine drive.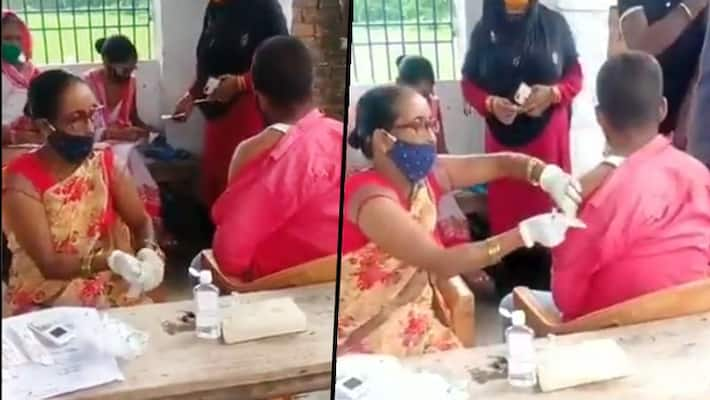 A man in Bihar was jabbed with an "empty" syringe at a Covid vaccination centre. The incident occurred in Chhapra city's ward number 1 and has gone viral on social media.
The video shows a nurse talking to others and quickly injecting the needle without any vaccine dose.
While the young man was inoculated with the syringe, his friend was standing next to him and was shooting it. This is how the incident was captured on camera. While checking the video, they realised that the nurse just removed the plastic cover over the syringe and vaccinated without any dose. Overpopulation at the vaccination centre led her to push an empty needle.
Reports suggested that the respective nurse has been removed from duty. Watch the video.
Last Updated Jun 25, 2021, 4:29 PM IST