Amazon Air launched in India! Why and where will it be introduced first?
The company has joined hands with a Bengaluru based freight carrier, Quickjet Cargo Airline Private Ltd, for the service. They will use a Boeing 737-800 planes and transport shipments to Hyderabad, Bengaluru, Delhi, and Mumbai, Amazon said in a press release.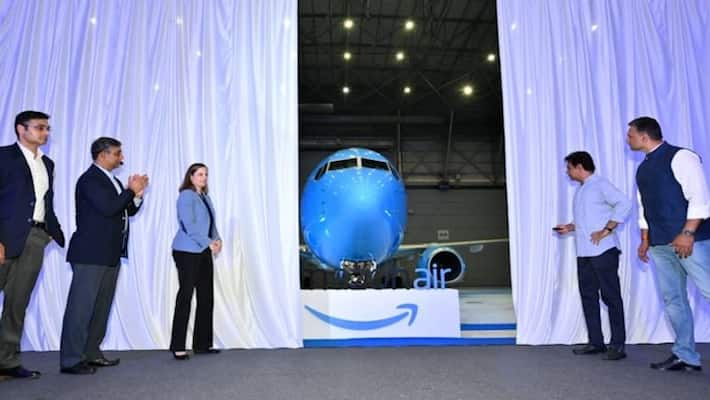 Amazon launched Amazon Air on Monday in India in an effort to improve the transportation system and speed up delivery. The massive e-commerce company intends to use a Boeing 737-800 plane's whole cargo capacity and make deliveries in Mumbai, Bengaluru, Hyderabad, and Delhi. To introduce its first air freight service in the nation, Amazon has teamed up with Quikjet, a cargo airline with headquarters in Bengaluru.
As a result, Amazon is the first online retailer in India to collaborate with a different carrier to offer a specialised air network for deliveries.
Akhil Saxena, Vice President - Customer Fulfillment (APAC, MENA & LATAM), worldwide customer service, stated during the launch that "this launch will serve 1.1 million vendors in India."
Also Read | Union Budget 2023: GDP to Economic Survey & more; Annual budget terminology decoded
He also said, "We continue to invest in speed. We have invested in delivery infrastructure to strengthen the delivery network. This will help ship goods faster from our fulfillment centres to last-mile deliveries."
However, it has been over six years since Amazon Air first debuted in the USA. With more than 30 Boeing cargo aircraft, Amazon Air was first introduced in the United States in 2016 before being temporarily tested there as well. It's interesting to note that Prime Air, a different service offered by the e-commerce giant that uses drones to carry packages, has been labelled on Amazon's air cargo planes in India.
Telangana's Minister of Industry and Commerce, KT Rama Rao, attended the event in Hyderabad. 
This comes after Amazon closed down three business operations in the nation in 2022 due to a worldwide slowdown: wholesale distribution Amazon Distribution, food delivery Amazon Food, and its EdTech venture Academy. Amazon's immediate rival in India is Flipkart, which is funded by Walmart.
Also Read | Here's why Apple has not made any mass layoffs till now
Last Updated Jan 23, 2023, 6:01 PM IST