Viral video: Cobra enters man's pants; see what happened as he stood for 7 hours
A sleeping man found a cobra inside in his pants. And to get the snake of his pants, he had to stand for seven hours. The incident happened in Uttar Pradesh's Mirzapur district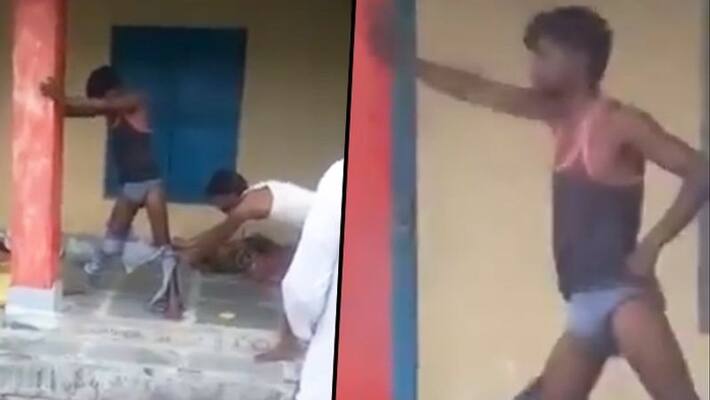 Lucknow: A man in Uttar Pradesh was shocked to find a cobra inside his pants. And, to get it out he had to stand still for seven hours.
Lovekesh Kumar, a daily wage labourer, had come with a group of men to erect electricity poles in Sikandarpura village of Mirzapur district in Uttar Pradesh.
As he was sleeping, he noticed that a snake had entered inside his pants. Soon, he alerted his friends and he stood up holding a pillar for support.
His friends went out to get a snake charmer to get the cobra out of his pants. The man waited patiently, standing for seven hours.
Soon hundreds gathered to watch him. As the man stood petrified and some tried to cut his pants to free the snake, others made videos and some giggled passing comments like 'snake was lucky'.
The video of this incident has now gone viral. After the man was freed from the snake, it was noticed that the snake that got it to his pants is not an ordinary one but a cobra.
Last Updated Aug 1, 2020, 9:53 AM IST