Live fish slips into throat: Selfie causes man to choke to death
Selfies in dangerous situations have many times taken the lives of people. But little did anyone know that a selfie with a fish could prove to be so fatal.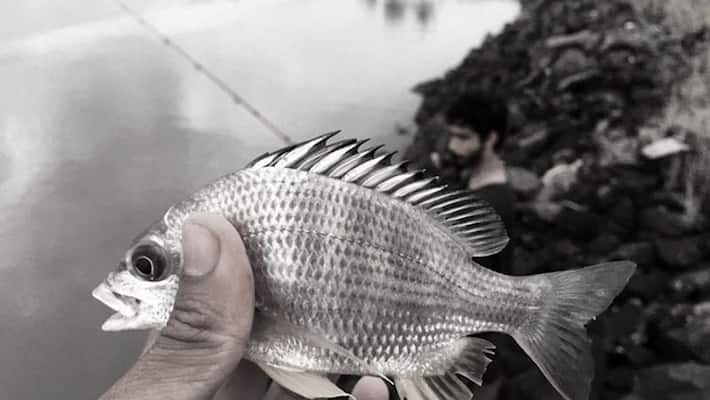 Villupuram
: Harikandan of Tamil Nadu's Villupuram who tried to pose for a picture with a fish died after the fish slipped into his mouth, causing him to choke. The incident occurred on Monday evening at a lake in Melarungunam village.
Also read:
69-year-old doctor passed away due to coronavirus 
 According to reports, the man was posing for a selfie by inserting a worm in a fishing hook attached to a fish which he had placed in the opening of his mouth. The fish, suddenly, moved and slipped further into his mouth.
 The fish got stuck in his throat. His friends tried to take the fish out of his mouth but failed.
The man was rushed to hospital.
With an operation, the doctors at the hospital removed the fish, but Harikandan had died by then.
In another incident, a 22-year-old man plummeted to his death while he was trying to take a selfie atop a 75-foot-high waterfall at Jamanamaruthur village in Tiruvannamalai district of Tamil Nadu. One of his friends who tried to save him also fell and sustained fractures.
Last Updated Apr 15, 2020, 2:45 PM IST