WHO considers to send mission to China to investigate coronavirus source
The WHO is in talks with China to send a follow-up mission to the country to investigate the animal source of the coronavirus pandemic, a WHO official said on Wednesday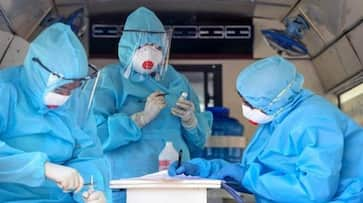 According to reports, the World Health Organisation is in talks with China to send a follow-up mission to the country to investigate the source of the coronavirus. The technical lead of the WHO Health Emergencies Programme, Maria Van Kerkhove, said during a news conference on Wednesday that there is discussion with the Chinese side over a further mission to look at "what happened at the beginning."
Van Kerkhove also referred to the reports that a pneumonia patient in France whose samples were taken on December 27 had the coronavirus. France reported its first infection on January 24. It was also the first confirmed case in Europe.
Van Kerkhove suggested someone infected may have travelled from Wuhan to other locations in December, but added, "I don't want to speculate." She said it is important to look further into the case.
Earlier, the WHO said the coronavirus emerged from a seafood market in Wuhan, China, and likely originated in bats, then jumped to an "intermediate host" before infecting humans.
Scientists continue to run tests on various animals, but have so far not found the host responsible for the outbreak.
China denies allegation of coronavirus originating in Wuhan laboratory: 
China denied allegations that the novel coronavirus originated in a laboratory near Wuhan. According to Associate Press, foreign ministry spokesman Zhao Lijian cited the head of the World Health Organization and other unidentified medical experts as saying there was no evidence that transmission began from the lab and there was "no scientific basis" for such claims. 
Zhao told reporters that they believe this is a scientific issue and it requires the professional assessment of scientists and medical experts. The spokesman added that China will continue to work together with other countries to help and support each other. China has also strongly denied claims that the country delayed reporting on the virus outbreak in Wuhan late last year and underreported case numbers.
Last Updated May 7, 2020, 2:54 PM IST