Unaware she was pregnant, mother of three delivered baby girl in restroom
Diagnosed by a doctor as a cyst, five months before the incident, the little bump on the tummy of a 32-year-old woman who went to the restroom, turned out to be that of a baby girl. The mother was not aware that she was eight-months pregnant as she had been on the pill and the size of the bump was not all that large.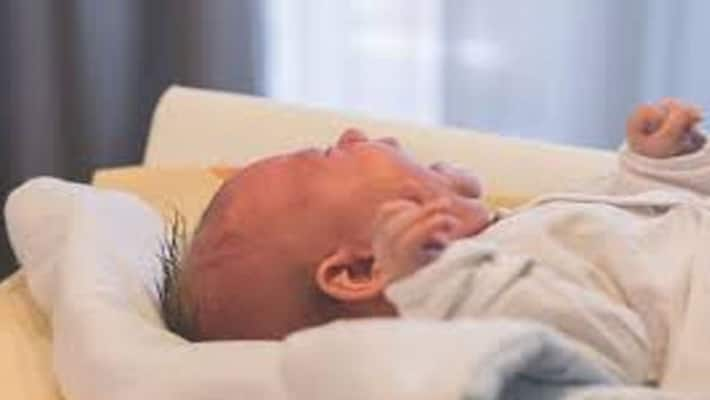 A 32-year-old mother of three got the shock of her life when she went to the bathroom to relieve herself but ended up delivering a baby girl instead.
The incident was reported in West Sussex. The mother of three, Grace Meachim, in a recent interview said, she was 37 weeks pregnant when she delivered her baby whom she calls Sienna.
According to reports, she was taking contraceptive pills and never missed her periods and there was no significant belly bump like in the case of pregnancy, but still she delivered a baby.
The woman was quoted as saying, "I hadn't had any build-up to it at all, no pain, nothing. When I'd gone to the loo, I didn't feel like I was going into labour at all. After three previous pregnancies, I know what that feels like," she said.
On that day when she went to the restroom, she had an unusual feeling and she soon realised she was going into labour. She screamed, and her husband and elder son rushed to her aid. An ambulance was also called for. When her husband was told it was a baby, he replied, "No way, she is not pregnant".
The baby and her mother were taken to hospital, where doctors said both mother and daughter were doing fine.
The woman was supposed to go for a checkup in January, but it was her baby who arrived a month earlier.
Last Updated Jun 24, 2020, 6:01 PM IST