Turkey earthquake: India to send rescue, medical teams with relief material
Turkey earthquake: India is deploying NDRF search and rescue teams and medical teams along with relief material to Turkey in the wake of the devastating earthquake. Turkey and neighbouring Syria were hit with one of the worst earthquakes of the century in the early hours of Monday.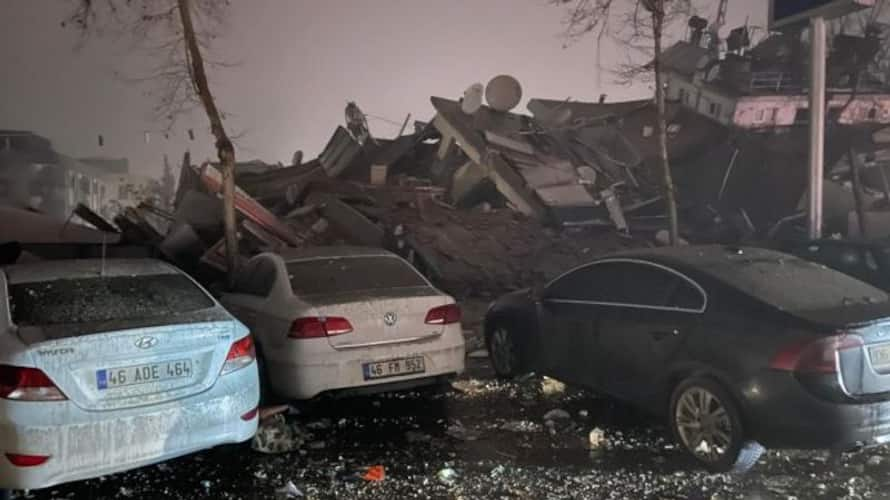 India has made the decision to deploy search and rescue teams, as well as medical assistance and relief supplies, in the aftermath of the terrible earthquake that has claimed more than 1,200 lives in Turkey and Syria.
This comes after Prime Minister Narendra Modi expressed his sorrow over the deaths in Turkey and Syria and pledged to help the earthquake-stricken countries in any way he could. A high-level meeting in the PMO in South Block, presided over by Dr. PK Mishra, Principal Secretary to the Prime Minister, decided to send help.
According to a news statement from the PMO, two NDRF teams totaling 100 people are prepared to be transported to the earthquake-affected area for search and rescue operations. These teams will include specially trained dog squads.
Also Read | Deadly 7.8 Turkey earthquake reminds the world of 1999 tremor
Additionally, medical teams are being prepared with qualified physicians and paramedics as well as necessary medications. The PMO stated that relief supplies will be sent in collaboration with the Turkish government, the Indian embassy in Ankara, and the consulate general in Istanbul.
Earlier, Prime Minister Narendra Modi tweeted, "Condolences to the bereaved families. May the injured recover soon. India stands in solidarity with the people of Turkey and is ready to offer all possible assistance to cope with this tragedy."
A powerful earthquake of magnitude 7.8 struck central Turkey and northwest Syria on Monday, causing buildings to collapse and igniting searches for survivors among the wreckage that resulted in more than 1,000 fatalities and thousands more injuries. The quake, which occurred in the early hours of a winter morning, was felt in Lebanon and Cyprus as well. 
Following the deadly temblor, Turkish authorities declared a "level 4 alarm" that calls for international assistance.
Also Read | Turkey-Syria earthquake toll tops 1300; rescue operations continue
Last Updated Feb 6, 2023, 5:24 PM IST