Pfizer announces its antiviral pill highly effective, cuts risk of severe COVID by 89%
Neither company has made the complete trial data available. Pfizer's stock rose 13 per cent to $49.47, while Merck's lost 6 per cent to $84.69.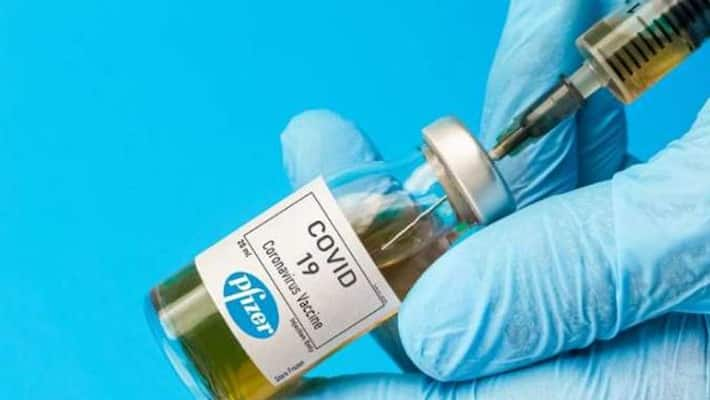 Pfizer Inc's experimental antiviral tablet for the COVID-19 study was halted early after the medicine was demonstrated to reduce the likelihood of hospitalization or death by 89 per cent in individuals at risk of developing severe illness, the company said on Friday. The findings appear to outperform those achieved with Merck & Co Inc's tablet, molnupiravir, which was shown last month to cut the risk of death or hospitalization among COVID-19 patients who are also at high risk of serious illness in half. Neither company has made the complete trial data available. Pfizer's stock rose 13 per cent to $49.47, while Merck's lost 6 per cent to $84.69.
Pfizer expects to submit interim trial findings for its tablet, which is used in conjunction with an earlier antiviral called ritonavir, to the US Food and Drug Administration as part of the emergency use application it filed in October. The combo medication, known as Paxlovid, will consist of three tablets taken twice daily. The Pfizer study's planned examination of 1,219 individuals looked at hospitalizations or fatalities among those diagnosed with mild to moderate COVID-19 who had at least one risk factor for developing severe illness, such as obesity or advanced age.
Also Read | COVID can negatively impact mental health, quality of life: Study
It found that 0.8% of those given Pfizer's drug within three days of symptom onset were hospitalized, and none had died by 28 days after treatment. To be most effective, antivirals should be used as soon as possible, before an infection takes root. Merck evaluated their medicine within five days after the beginning of symptoms.
The business did not go into depth regarding the drug's harmful effects, but it did say that adverse events occurred in roughly 20% of both treatment and placebo participants. Pfizer said it expects to generate more than 180,000 packets by the end of 2021 and at least 50 million packs by 2022, with 21 million produced in the first half. Infectious disease specialists emphasize that avoiding COVID-19 by widespread vaccination remains the best method to contain the pandemic. Still, just 58 per cent of Americans are completely vaccinated, and the availability of vaccinations is limited in many regions of the world. Pfizer's medicine, which belongs to a family known as protease inhibitors, is intended to inhibit an enzyme required by the coronavirus to replicate.
Also Read | Pfizer jab highly effective against severe COVID for at least six months, suggests study
The United Kingdom said earlier this month that it had obtained 250,000 courses of Pfizer's antiviral. Pfizer is also investigating whether its tablet might be used by people who do not have risk factors for significant COVID-19 and to prevent coronavirus infection in persons exposed to the virus.
Last Updated Nov 5, 2021, 5:21 PM IST