SHOCKING: Landlord finds 19 illegal tarantulas and giant python left behind by tenant
A landlord called the animal rescuer to rescue 19 tarantulas, and one python left behind a tenant.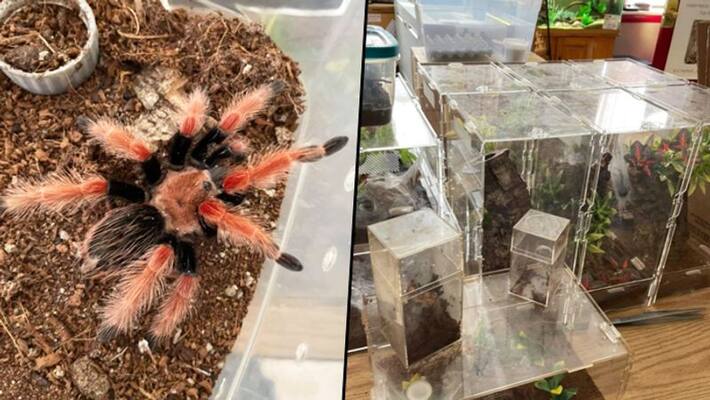 A landlord was shocked when he found the 19 tarantulas and one python in his rented property. The bizarre incident was reported from Auburn in Maine in the US. The owner had to arrange an animal rescuer for the removal of the spiders and the snake. Animal rescuer Drew Desjardins found that four of the 19 tarantulas had died, and the tub where the python were sleeping did not have water.
The animal rescuer took the surviving animals back to this home and said they were doing okay. Reportedly, out-of-the-ordinary spiders are prohibited from being kept as pets in Maine. Though, Drew preserves these animals and is very happy with them. Not just tarantulas and pythons, wild turkeys, monkeys, alligators are also restrained from having as a pet in Maine.

After being shared online, the post went crazy viral, and netizens praise Desjardins for rescuing the animals. Social media users also expressed their thoughts in the comments section. Watch the video.
Last Updated Sep 5, 2021, 4:47 PM IST