Elon Musk to give $1 billion dollars to Wikipedia but on one condition; Check details
Elon Musk made a bold donation offer to Wikipedia, on one condition. The Tesla CEO and owner of X, the social media platform formerly known as Twitter, took to his social media account to offer the online encylcopedia a generous donation if they're willing to rename their site.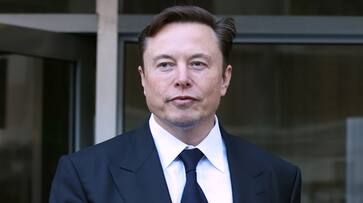 Billionaire Elon Musk has been in the news ever since his takeover of Twitter, which was later changed to X. The SpaceX and Tesla founder frequently engages followers worldwide with his frequent updates on the microblogging site. The billionaire investor recently declared that if Wikipedia changed their name, he would give them $1 billion.
"I will give them a billion dollars if they change their name to Dickipedia," he said, adding that he would do so "in the interests of accuracy."
Musk added a condition when a user pushed Wikipedia to proceed with the name change. "@Wikipedia, Do it! You can always change it back after you collect," the user said. To which, the billionaire replied, "One year minimum. I mean, I'm a not fool lol."
He also uploaded an image of the Wikipedia homepage with the words "a personal appeal from Jimmy Wales" and "Wikipedia is not for sale" in it. "Have you ever wondered why the Wikimedia Foundation wants so much money?" Musk said. 
In a subsequent post, Musk inquired as to whether his Wikipedia page might include an emoji of a cow and a faeces.  His post has received over a lakh likes and 9.9 million views since it was shared. 
It's not the first time Musk and Wikipedia have butted heads. In May, Wikipedia co-founder Jimmy Wales criticized Musk for his decision to restrict certain content on X in the lead-up to Turkey's presidential election.
Last Updated Oct 23, 2023, 10:00 AM IST