The BJP leadership has not nominated a single Matua for the upcoming West Bengal assembly polls. This issue raised anger among the Matuas and they demanded the BJP to field a candidate from the Matua community. Union home minister Amit Shah held an emergency meeting with Matua community leader Shantanu Thakur to discuss this issue.

There was anger in the Matua community over the issue of citizenship. In that situation, the BJP leadership has not nominated a single Matua for the upcoming West Bengal assembly polls.
The BJP as well as the TMC has no Matua candidate in their list of election candidates. As a result, on the one hand, Manjulkrishna Thakur, the chief minister of the All India Matua Federation, expressed anger at the BJP, and on the other hand, Mamatabala Thakur, a former Trinamool Congress MP from Bangaon, also expressed anger against the ruling TMC.
In this situation, Home Minister Amit Shah had a meeting with Kailash Vijayvargiya and Shantanu Tagore at the Newtown Five Star Hotel. After the meeting, Amit Shah left for Guwahati.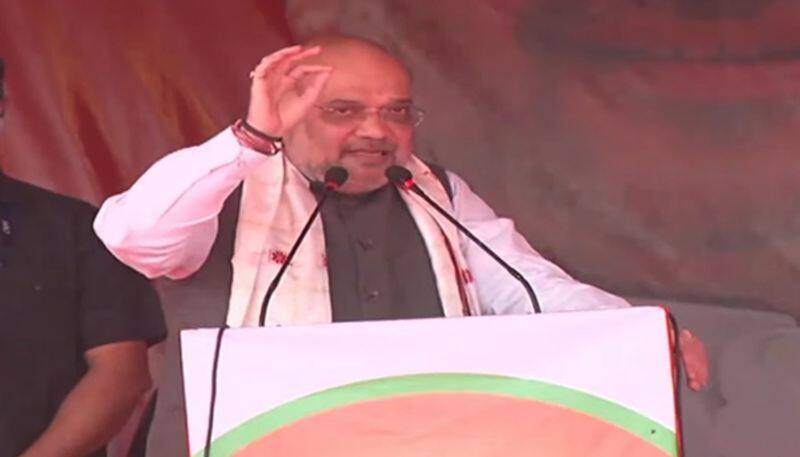 After the meeting, Shantanu Thakur came out and said that there was a private discussion. Shantanu said, "I have talked about some of the issues in the assembly and how to do it. Happily, I got what I wanted, and this will be profitable if the cabinet meeting is held as soon as it is formed."
Note that the Matua vote bank is a big issue in this election. On the one hand, Union Home Minister Amit Shah assured that the Matuas would be given citizenship once the COVID vaccinate drive was over in the state. On the other hand, Chief Minister Mamata Banerjee declared that Matuas are citizens of this country. They have voter cards, and they have the right to vote.
In this regard, Manjulkrishna Thakur said, "There have been big meetings with the Matuas under the leadership of Shantanu Thakur. Millions of Matua have attended the meetings. However, important people of the Matua community have not been nominated."
Shantanu Thakur has demanded that in all the constituencies in the state where the Matua vote has an impact, let the Matuas be the candidate. However, the BJP has not accepted this demand. 
Last Updated Mar 22, 2021, 3:22 PM IST