Woman lights up cigarette on plane and starts smoking; find out what happened next
A video of a woman lighting up a cigarette and smoking as the plane heads towards the terminal on Tuesday has emerged on social media.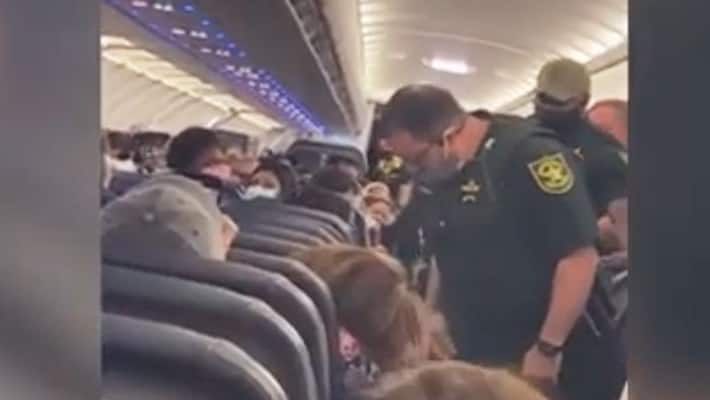 We all know that smoking on planes is banned. However, a Spirit Airlines passenger violated a law and was so desirous to smoke that she lit up a cigarette on board. The video of the incident shot by her fellow passenger has gone viral on social media. A woman passenger lit up a cigarette and smoked as the plane headed towards the terminal in the video.
According to a report, her fellow passenger Alexa Majdalawi, 31, was sitting behind the woman on the Spirit Airlines flight from Detroit to Fort Lauderdale explained the whole scenario. Alexa also alerted the flight crew about the woman, but they refused to do anything and asked her to move to another seat if she wished. However, the team summoned law enforcement officers and shifted the woman from the plane as per the request of the airline employees. Take a look.
Last Updated Aug 27, 2021, 10:41 AM IST