It looks like leaf, but reality is different; watch to know more
A video shows a giant leaf insect that has emerged on social media. The insect's incredible resemblance to a leaf has stunned netizens.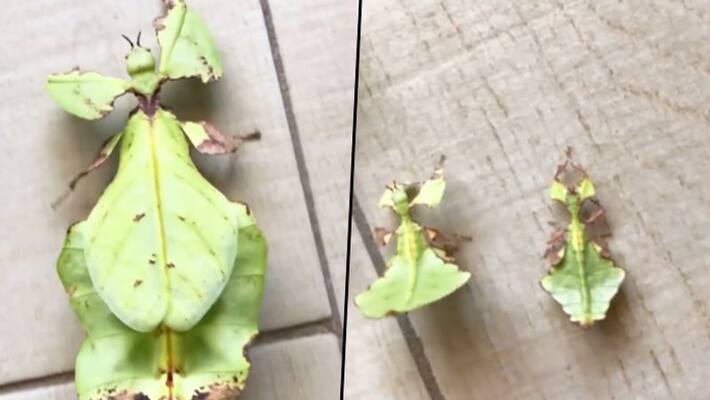 As always, social media will blow your mind with a bizarre video. A video highlighting a giant leaf insect, also identified as Phyllium Giganteum, has gone viral. These insects have an incredible similarity to a leaf, and you will find it hard to distinguish one from the other. Instagram user Science by Guff posted this video with a part of the caption which reads, "The biggest leaf insect in the world." 
After being shared online, the video has accumulated over 85k likes.
The insect's unbelievable resemblance to a leaf has surprised netizens. Some users also want to know more about this species and asked various questions in the comments section. Watch the video.
Last Updated Aug 26, 2021, 6:47 PM IST