Herd of elephants have fun during mud bath; watch adorable video
A video shared on Twitter by the Sheldrick Wildlife Trust shows elephants enjoying a mud bath.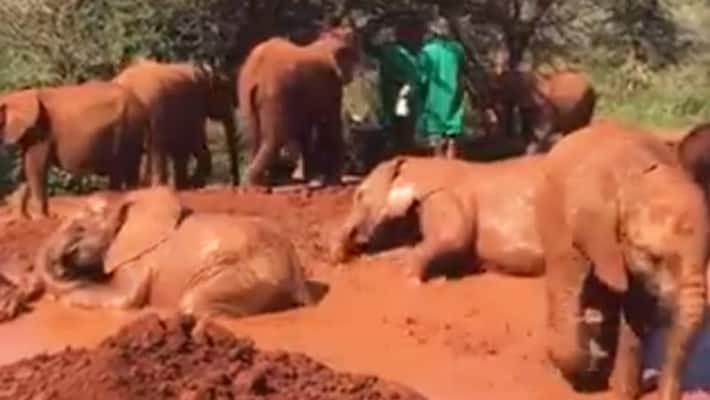 A group of elephants enjoying a mud bath has emerged and gone viral on social media. Sheldrick Wildlife Trust posted this video on Twitter with the caption, "Muddy bliss looks like this!" The Sheldrick Wildlife Trust operates an orphan elephant rescue and wildlife rehabilitation program in Kenya.
Mud baths are required for elephants as it calms their bodies and creates a protective layer on their skin to safeguard them from the harsh rays of the sun and insect bites. In the 15-seconds long clip, three baby elephants play in the mud, enjoy bathing; watch the video.
Last Updated Jul 26, 2021, 3:14 PM IST