Four-year-old girl spots fire in kitchen; Find out how she saves home
A little girl from Florida prevented a potential massive house fire by alerting her father. The entire incident was caught on a camera.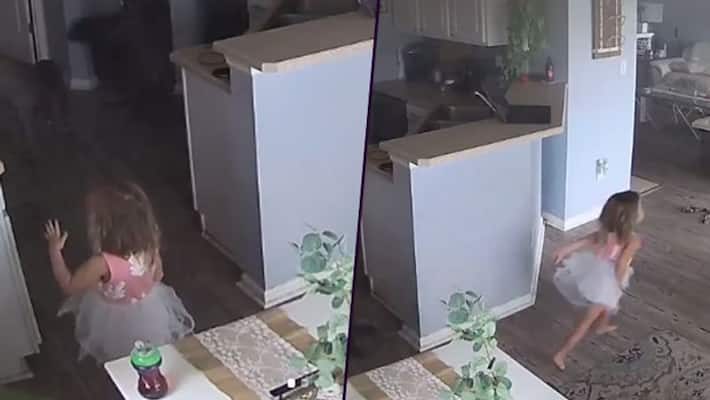 A family in Florida had a narrow escape as a young girl alerted her father about a fire in the kitchen and saved her house. The incident was recorded on a CCTV camera and was posted on Instagram by Daniel Patrick Jermyn with the caption, "So my daughter saved my home tonight. The air fryer short circuit and caught on fire. She is a real like hero today all while #Frozen was playing in the background."
The video shows Amelia dancing around her house to a song from the Disney film Frozen. At the same time, she noticed a fire in the kitchen. "Fire. Oh no. Dad is going to kill me," she said in the video.
However, Daniel was in the washroom when she alerted him. When he rushes into the kitchen, the house dogs run around confused and are initially shocked by the fire. Immediately he removes the air fryer that caused the fire into the swimming pool and douses the rest of the flames.  

According to reports, the air fryer was used for cooking chicken nuggets and french fries a few minutes before the incident. Because the food had been eaten, and the appliance was on the stove, and it caught fire. Take a look.
Last Updated Jul 1, 2021, 10:20 AM IST