Ex-CM Siddaramaiah attends MLA's daughter's wedding; COVID protocols flouted as hundreds swarm ceremony
While the state has laid strict Covid guidelines of allowing only 40 people at a wedding event, 100 plus guests gathered at the wedding of Congress MLA's daughter at Harihara in Karnataka. More important thing to take note was, as soon as special guest Ex-CM Siddaramaiah landed at the venue, hundreds swarmed to get his attention, hence flouting Covid norms.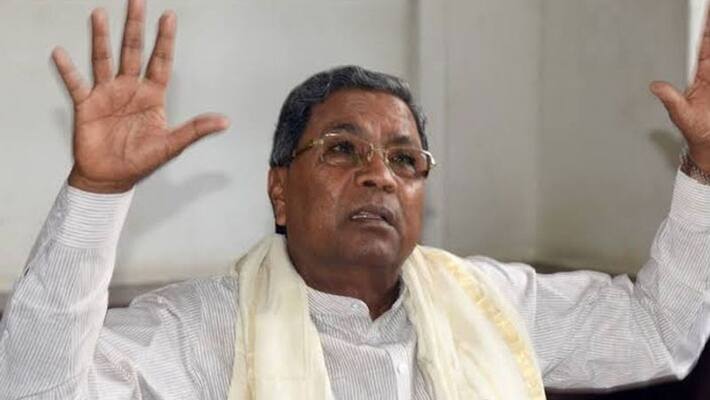 While the common man is expected to follow Covid guidelines, the same rules does not seem to apply to politicians as 100 plus guests were gathered at Congress MLA's daughter's wedding in which Ex-CM Siddaramaiah was the chief guest.
Harihara MLA Ramappa a staunch follower of Siddaramaiah, has recently joined 'Siddaramaiah for next CM club'. And the highlight at the wedding was Siddaramaiah as the chief guest. As soon as he arrived, hundreds of guests attending the wedding swarmed to him hence violating Covid-19 rules.
As per reports, the video of the wedding went viral in which social distance norm which is a must to contain the spread, seems to have been completely ignored. Criticism also started to pour in from the public for different rules as authorities barged and fined organisers in the past, however in this case, the officials seem to have become weak.
The development comes as a humiliation for Congress as the party from today has taken up a door-to-door awareness campaign on Covid and its guidelines.
Interestingly, Karnataka was also one of the worst-hit states due to Covid as the state has witnessed 34,143 deaths since 2020 March and over 28 lakh of people were infected.
Last Updated Jul 2, 2021, 8:15 PM IST