A Year Since Galwan: 'Chinese have ensured we cannot trust them'
China expert Jayadeva Ranade tells Asianet Newsable why Beijing will have to start negotiating on an equal platform with India and only then hope for things to move forward.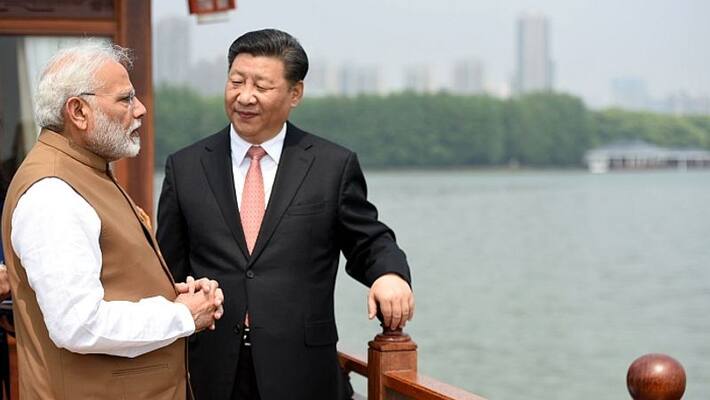 'The Chinese have a tendency to use muscle as the first resort...'
'Had it not been for the rapid counter move by the Indian armed forces and build up in the Eastern Ladakh sector, things could have gotten more out of hand...'
'China's aim is very simple. It is to rival if not surpass the United States. That is their endgame...'
Ahead of the first anniversary of the Galwan Valley clash, Asianet Newsable reached out to Jayadeva Ranade, former additional secretary in the Cabinet Secretariat and presently president of the Centre for China Analysis and Strategy. 
In Part I of this series, we discussed how India is facing an obdurate China that is unwilling to negotiate or yield any ground. Here's Part 2 where Jayadeva Ranade explains why China will have to start negotiating on an equal platform with India.
Is there a possibility of another Galwan-type incident happening along the border? Can an all-out war happen between India and China? Are we prepared?
As far as India is concerned, its effort is to avoid conflict. So we will be looking for different ways, I am sure. But if conflict comes upon us, then, of course, so be it will be the attitude. I don't think the Chinese will be able to just have an easy victory. In fact, I do not believe there will be a victory. There will be a bloody nose. It will be a damaging conflict if it becomes an all-out situation. But as far as we are concerned, I think we have mobilised. We have taken a lot of steps, and one of the reasons for the pause that we are seeing is that the Chinese must be recalibrating their plans and what to do.
India banned a large number of Chinese apps in response to the Galwan incident. The Chinese firms were kept off the 5G contract as well. How much impact has the economic blows had on China?
I think this step was overdue. The banning of Chinese companies from participating in the 5G is a very good sign because already our telecommunication sector, which is a critical sector, has been penetrated. They were basically controlled by Huawei and Zen; both are Chinese companies. So even when on the surface we have Indian companies as vendors, behind the scene, the back-room operations are done by these two companies on a sub-contract. So you can imagine that surveillance, eavesdropping, disruption of telecommunications is something that they can do quite easily. I am glad that in 5G, which is a communication platform of the future, they are not involved in it. 
Secondly, by banning mobile applications, there has been an economic cost to the Chinese, and they have been eyeing the huge Indian market with over 700 million users in India of all these apps. So these companies have a large stake here. So the message to them is if we do not have friendly relations and if there is a security threat from them, India will take action. But, of course, trying to insulate our critical sectors is going to take a lot of time.
Where are we with regard to Sino-India relations one year since Galwan? What's the way forward?
The first thing we have to understand that there is no trust between the two. The Chinese have ensured that we cannot trust them. They have disregarded every agreement and confidence-building measures that had been set up with great difficulty. So there is no trust. Whatever happens now, we will have to feel our way and see what steps are coming. I personally do not think that there will be unilateral moves by India. There will have to be equal moves or reciprocity by the Chinese. Only then can things can move ahead. 
What we read in the Chinese media about the gratuitous advice they give us about refraining from or leaving the border aside is a very convenient kind of argument. It is like we can do what we like to you, but you have to listen to us as to how to proceed further. I think that is not the way things are going to be. 
So China will have to start negotiating on an equal platform and only then hope for things to move forward. China has very few friends today. There have only two Pakistan and North Korea.
Last Updated Jun 8, 2021, 4:21 PM IST