Hyderabad: Techie arrested for live-streaming sex with wife for money
One of the victim's friends found the videos on some porn websites
The police traced the IP address of the video uploads to Thrissur, Kerala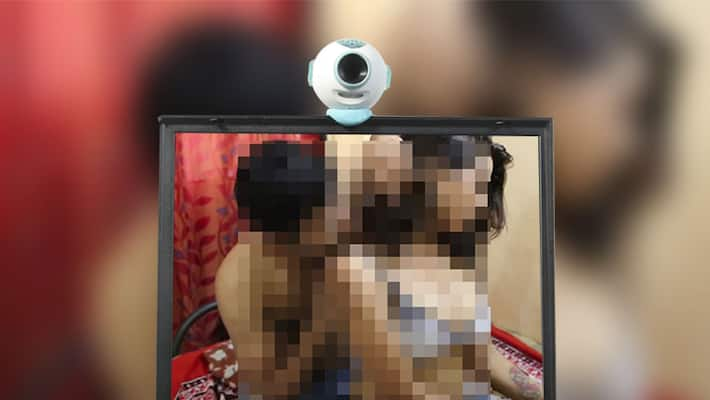 The Hyderabad police has arrested a 33-year-old software engineer for allegedly live-streaming intimate moments with his unsuspecting wife on a porn website.
The accused, who lives in Jeedimetla in the outskirts of the city, was arrested last week and charged under sections 509, 67 and 66-E, according to a report by Hindustan Times.
The victim, who is also a software engineer, had filed a complaint with the Hyderabad cybercrime unit in November after one of her friends found videos of her having sex with an anonymous man on some porn websites. The face of her partner was obscured in the videos.
The police traced the IP address of the videos to Thrissur, Kerala. The owner of the IP address was then questioned and he admitted to downloading the clip from a site and later uploading it on several other porn websites.
Further investigation revealed that the original video was posted to a popular porn website from the victim's bedroom via live-streaming. This lead the probe team to the husband. The police monitored his internet activities for days and gathered enough evidence to confirm his involvement. During interrogation, he owned up to the act and revealed that he did it to earn some quick buck.
The report claims that in order to mislead his wife, the accused had screened a film on the laptop, while the webcam remained on in the background. He also ensured that the camera was positioned in a way that his face remained obscured throughout.
The techie also confessed that he is addicted to pornography, and had registered himself as a male escort on some websites.
The police had kept the case under wraps for months to protect the victim's identity as she had requested the probe team not to make the incident public. 
Last Updated Mar 31, 2018, 6:37 PM IST